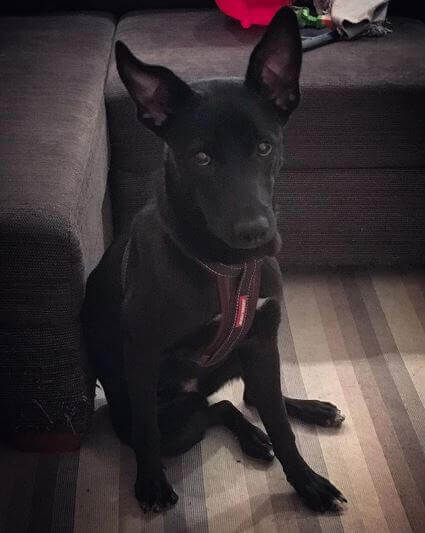 Luna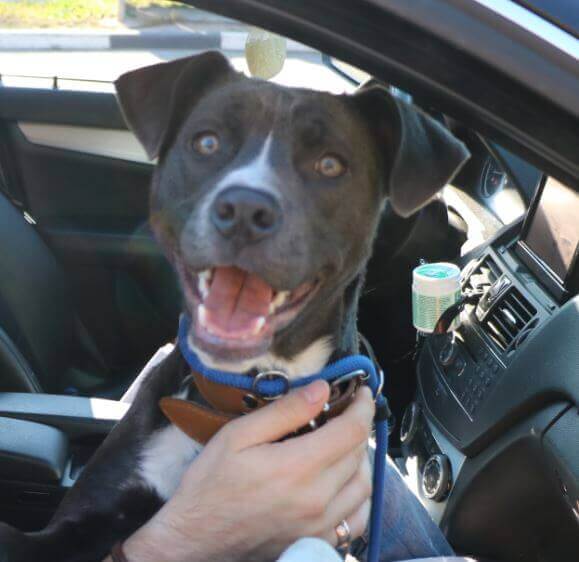 Jackson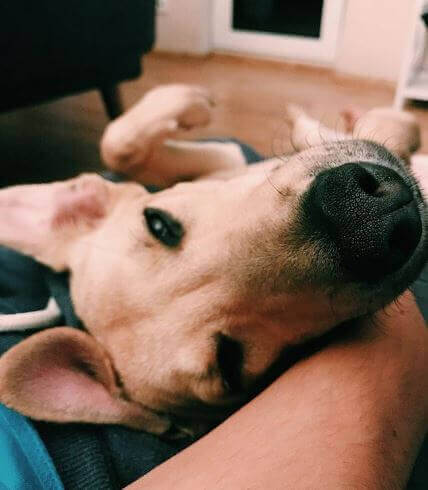 Käbi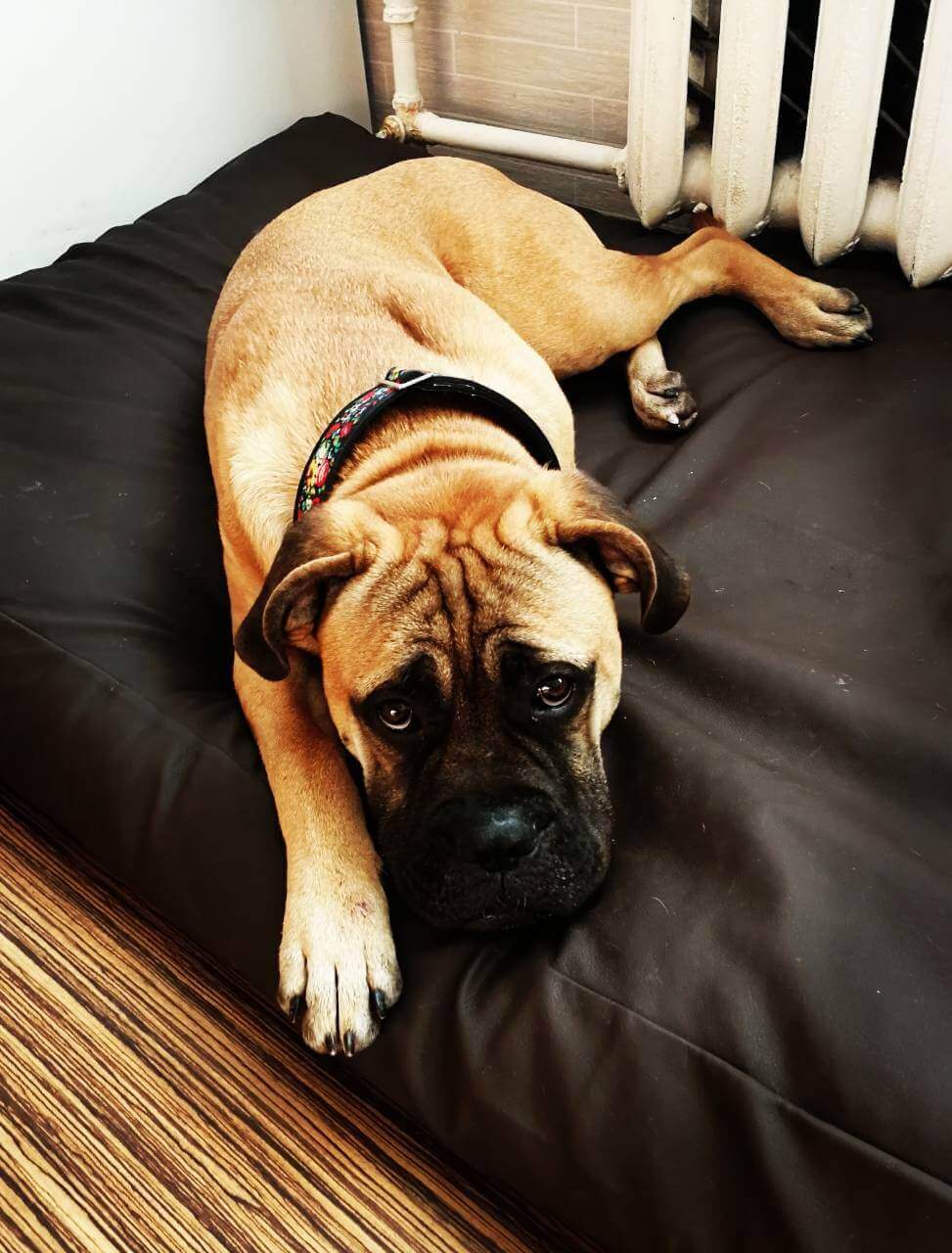 Coco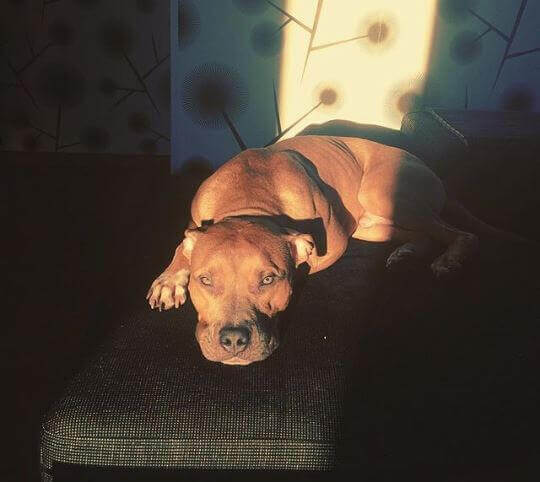 Riddick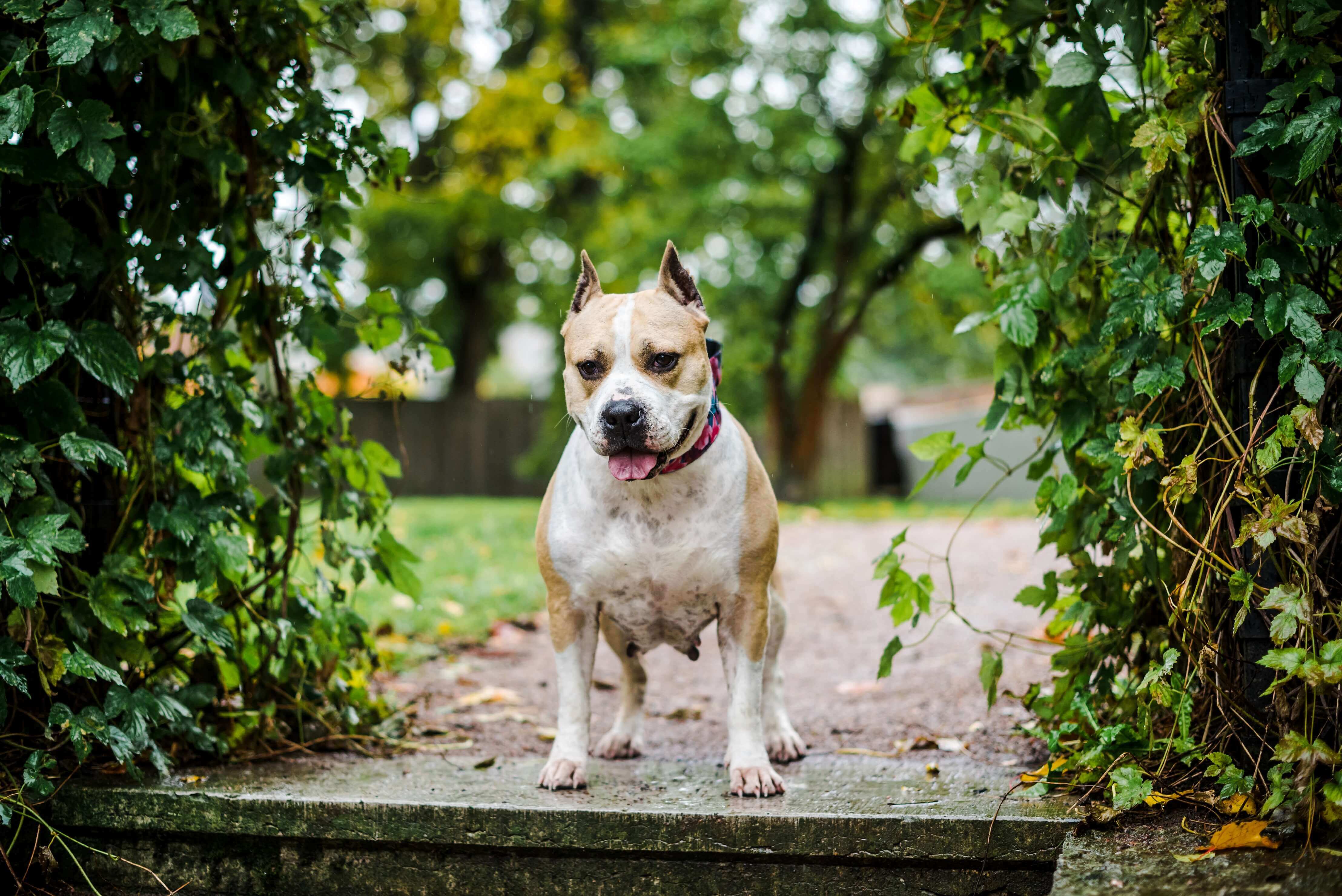 Iris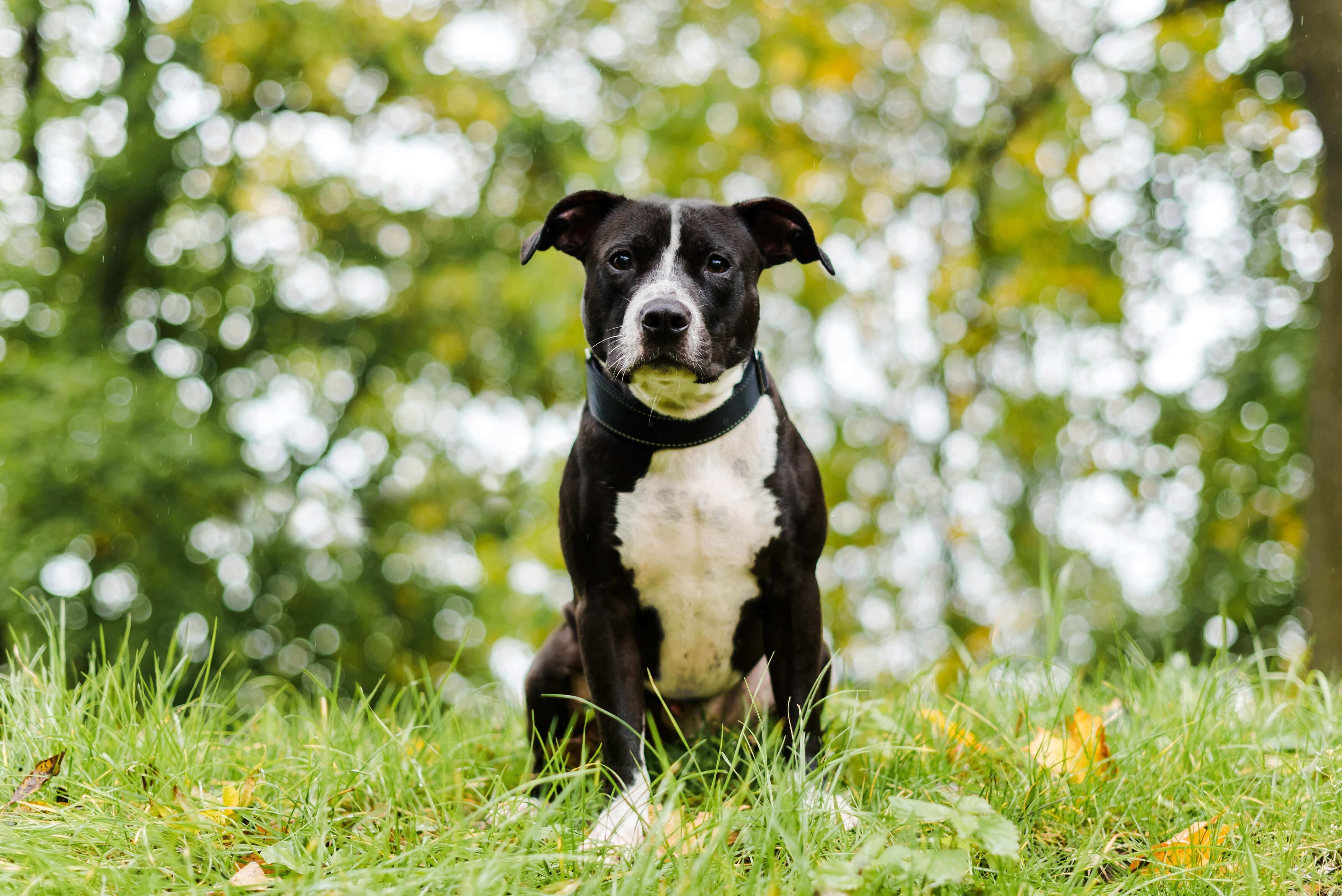 Franky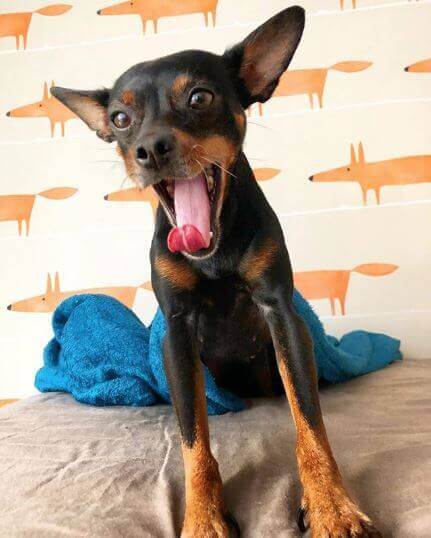 Bonnie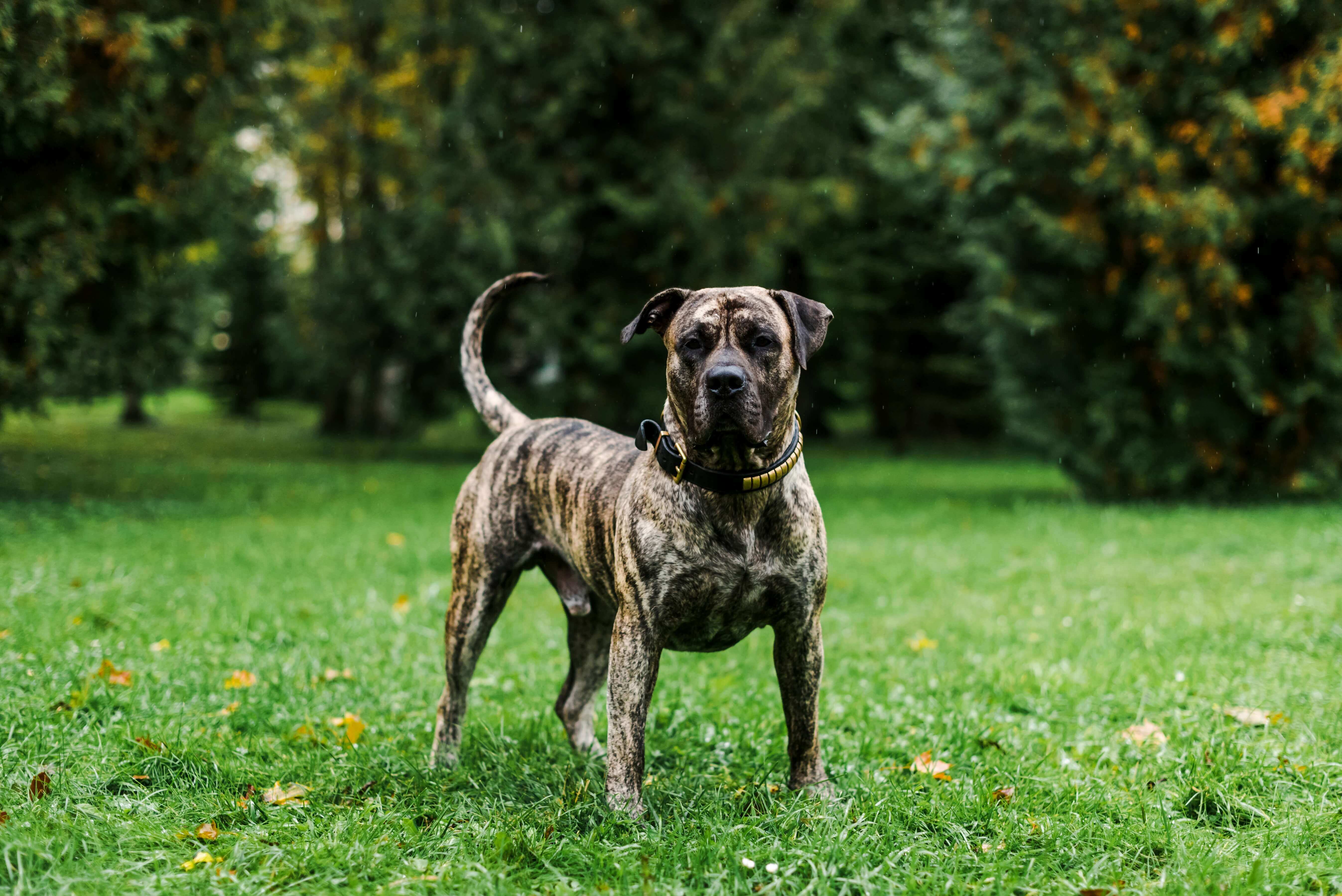 Yero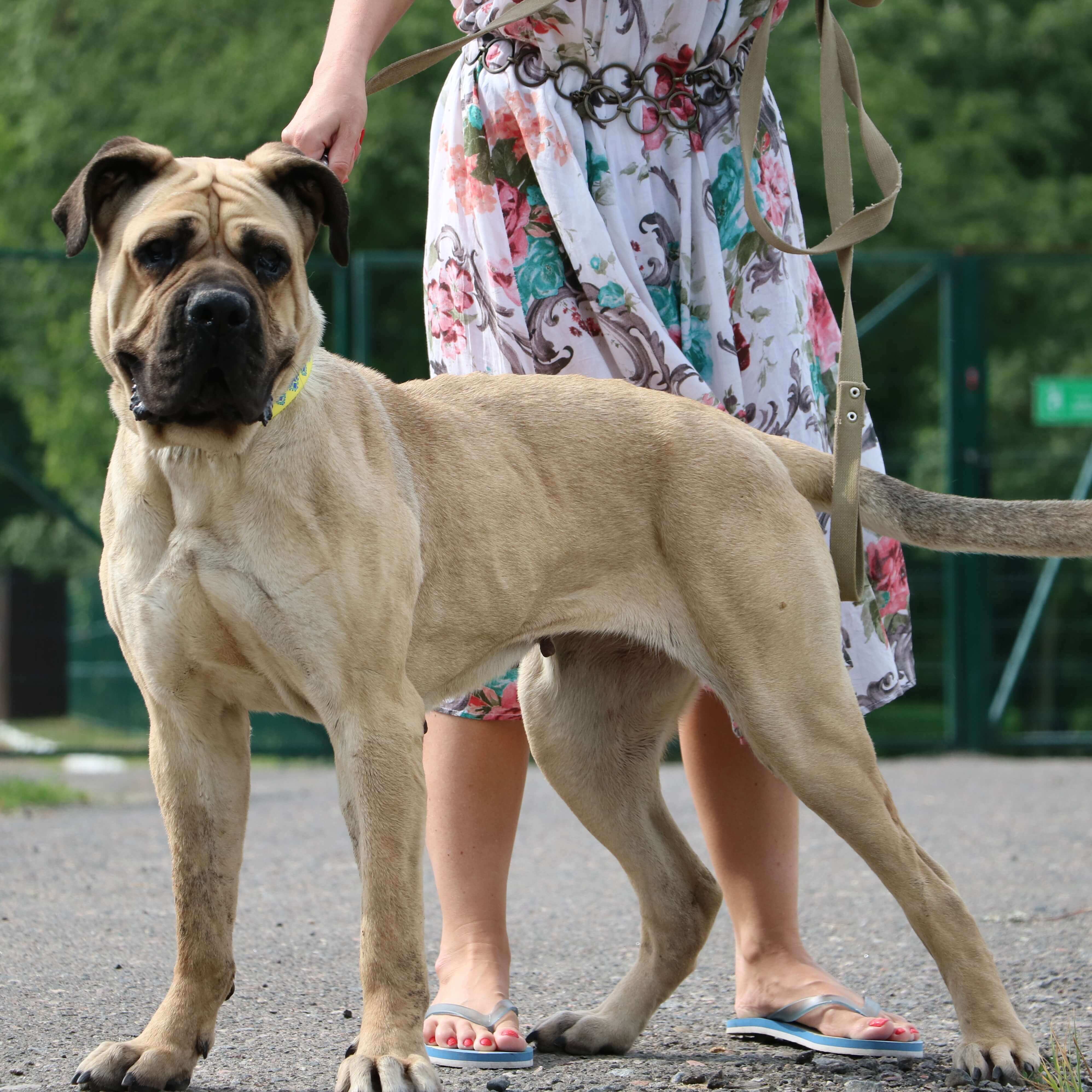 Gerda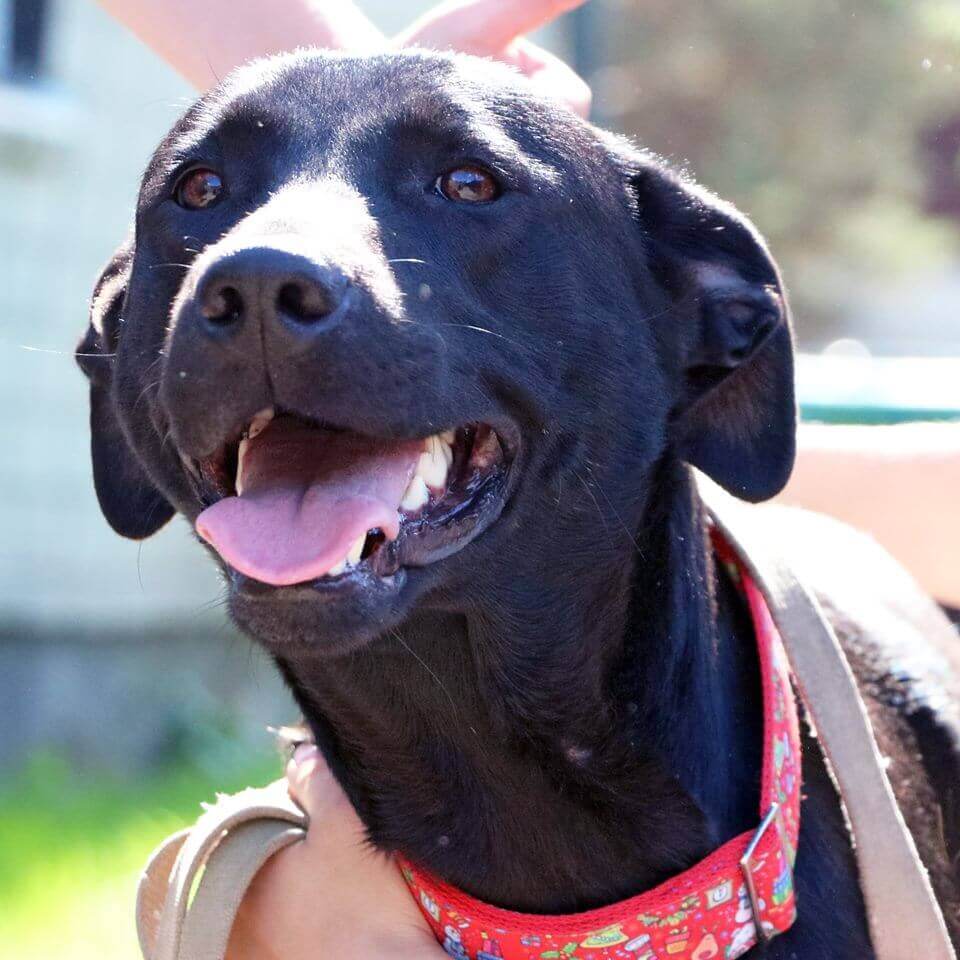 Bailey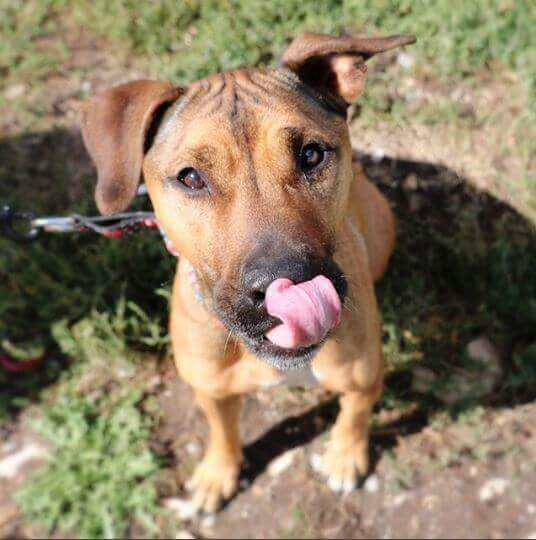 Kerda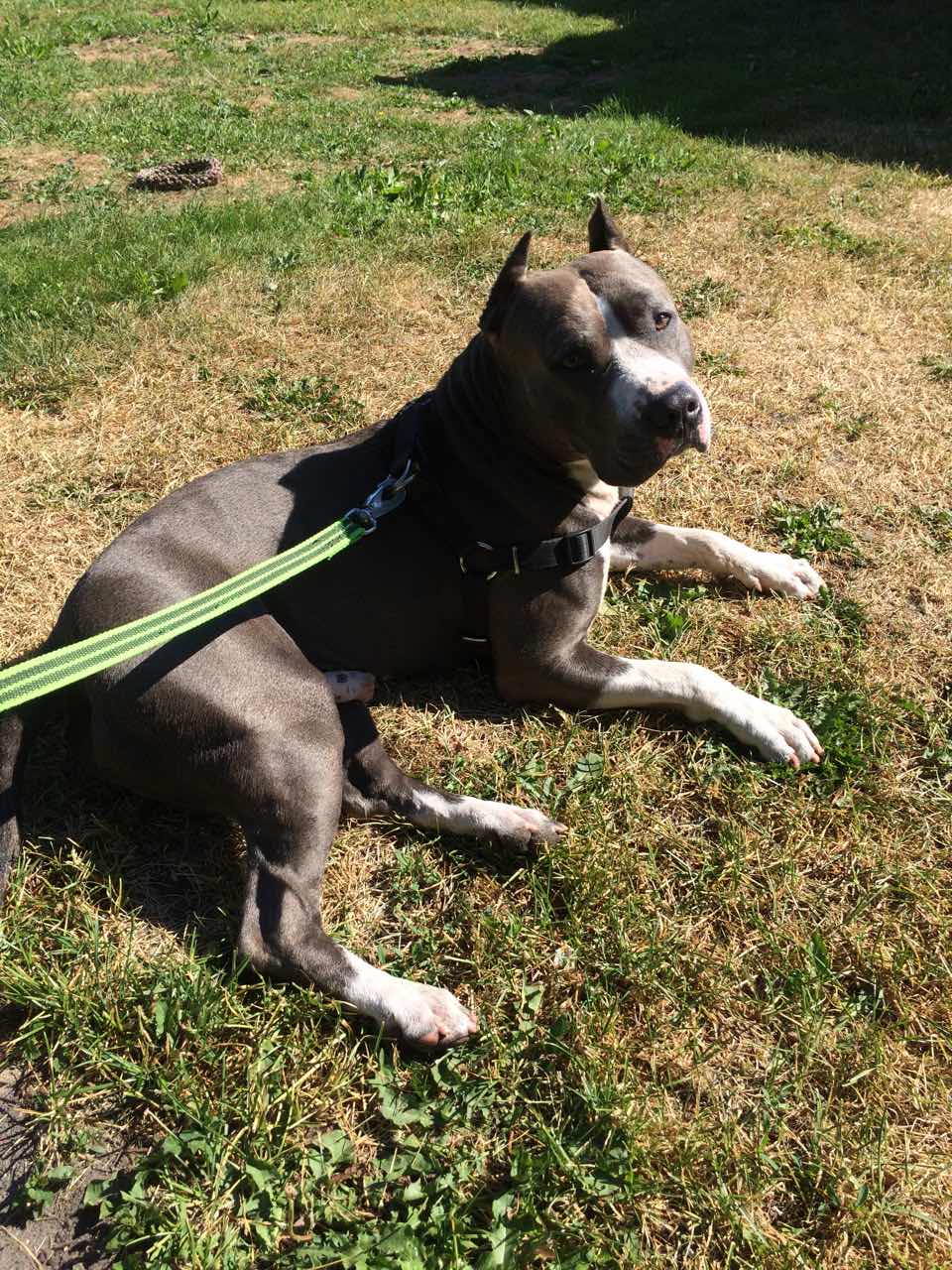 Kriss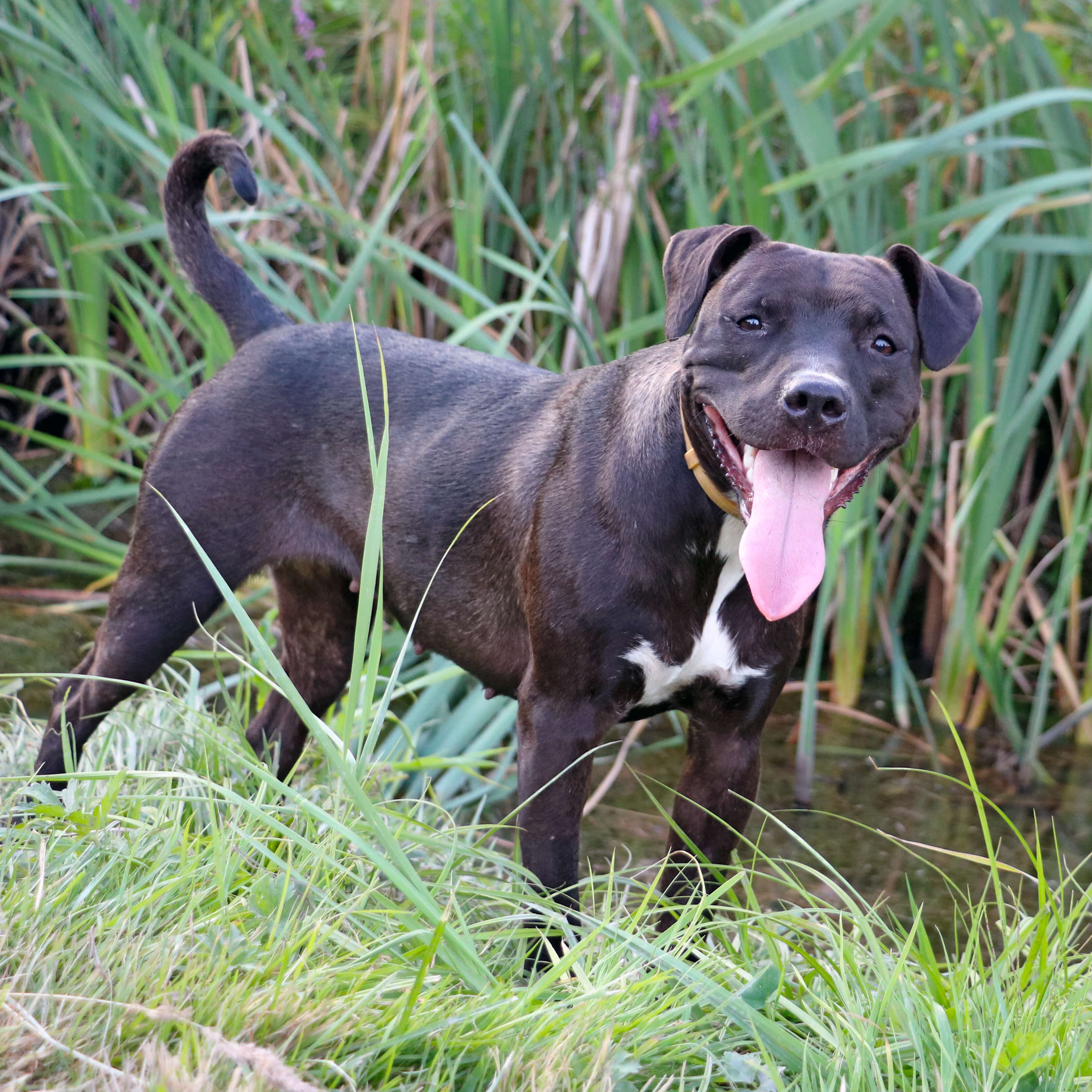 Dora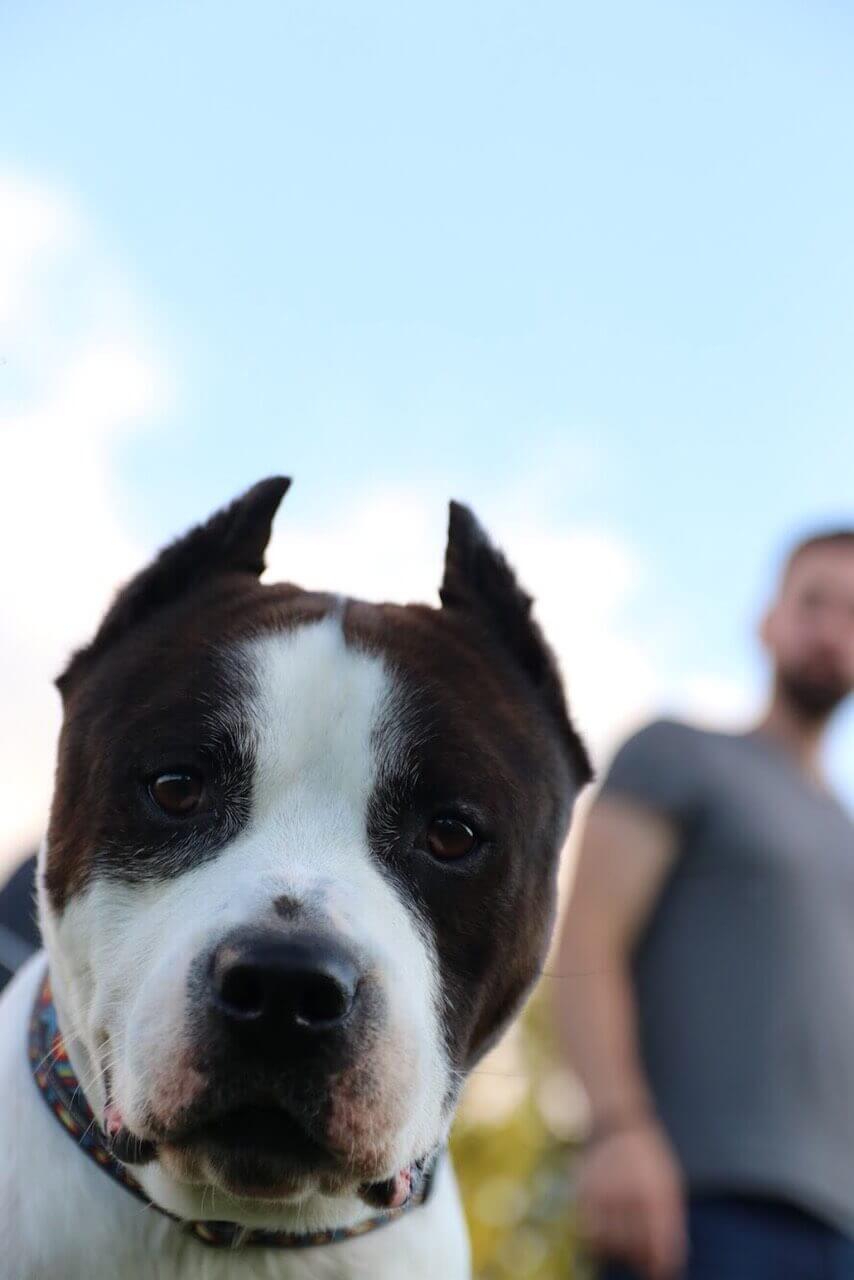 Airon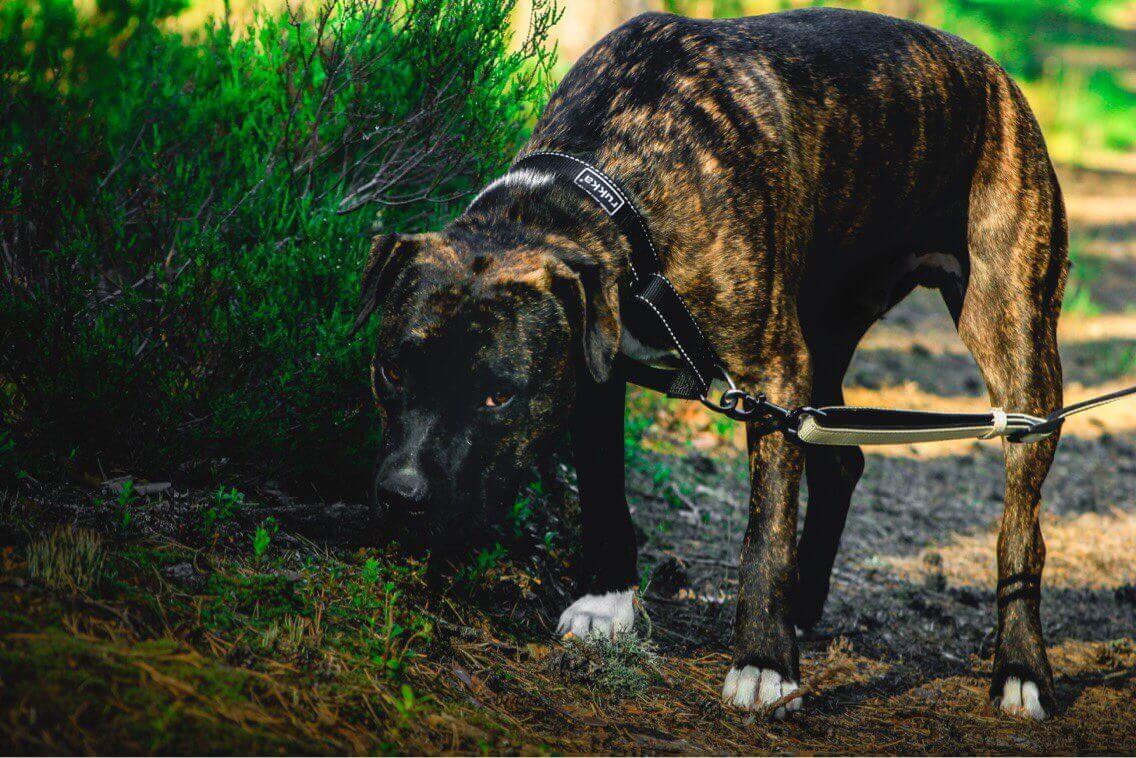 Jarik
Rommy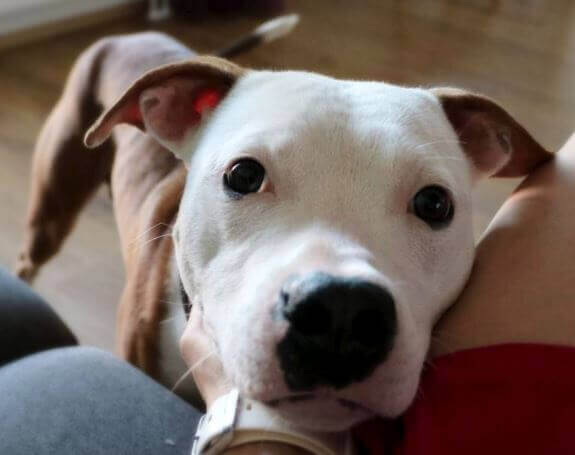 Danny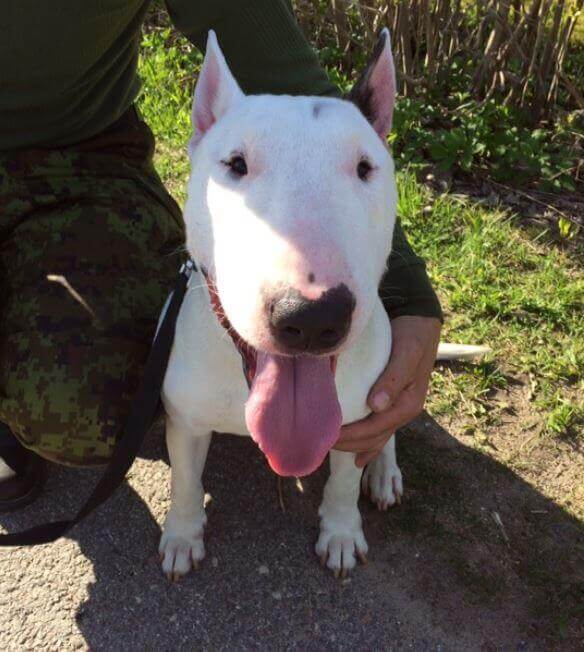 Jass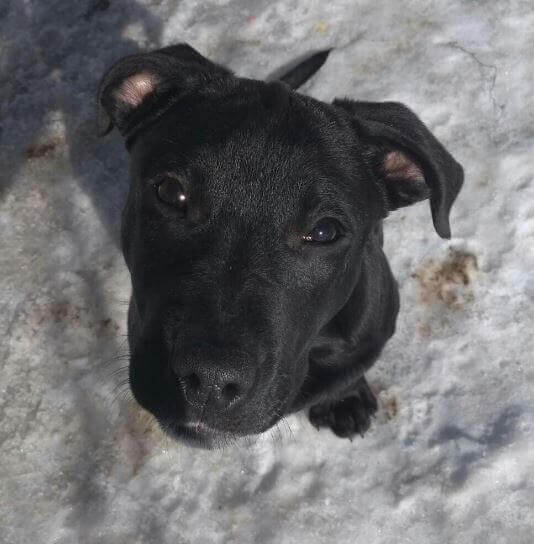 Blacky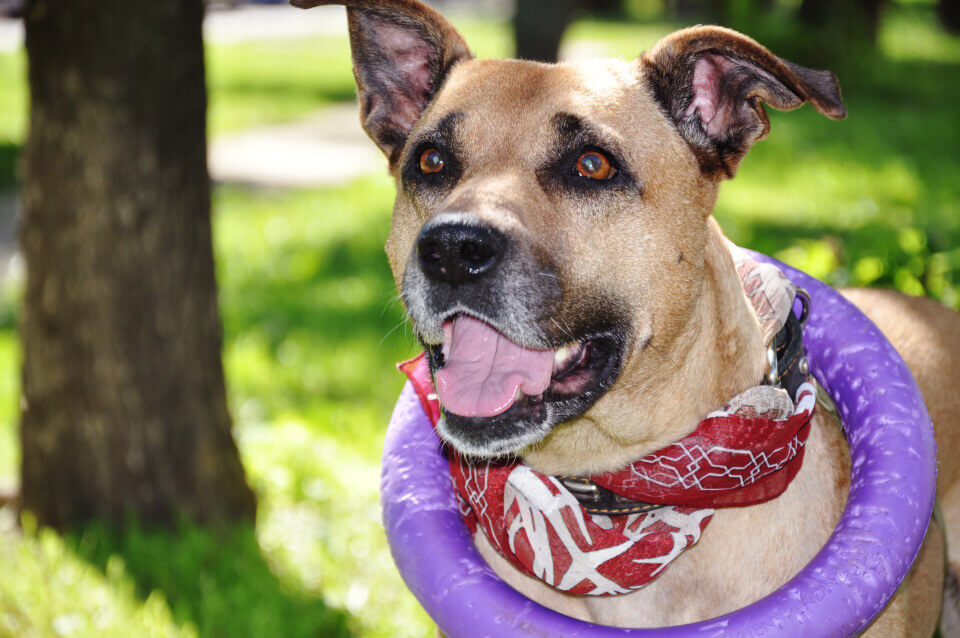 Lesja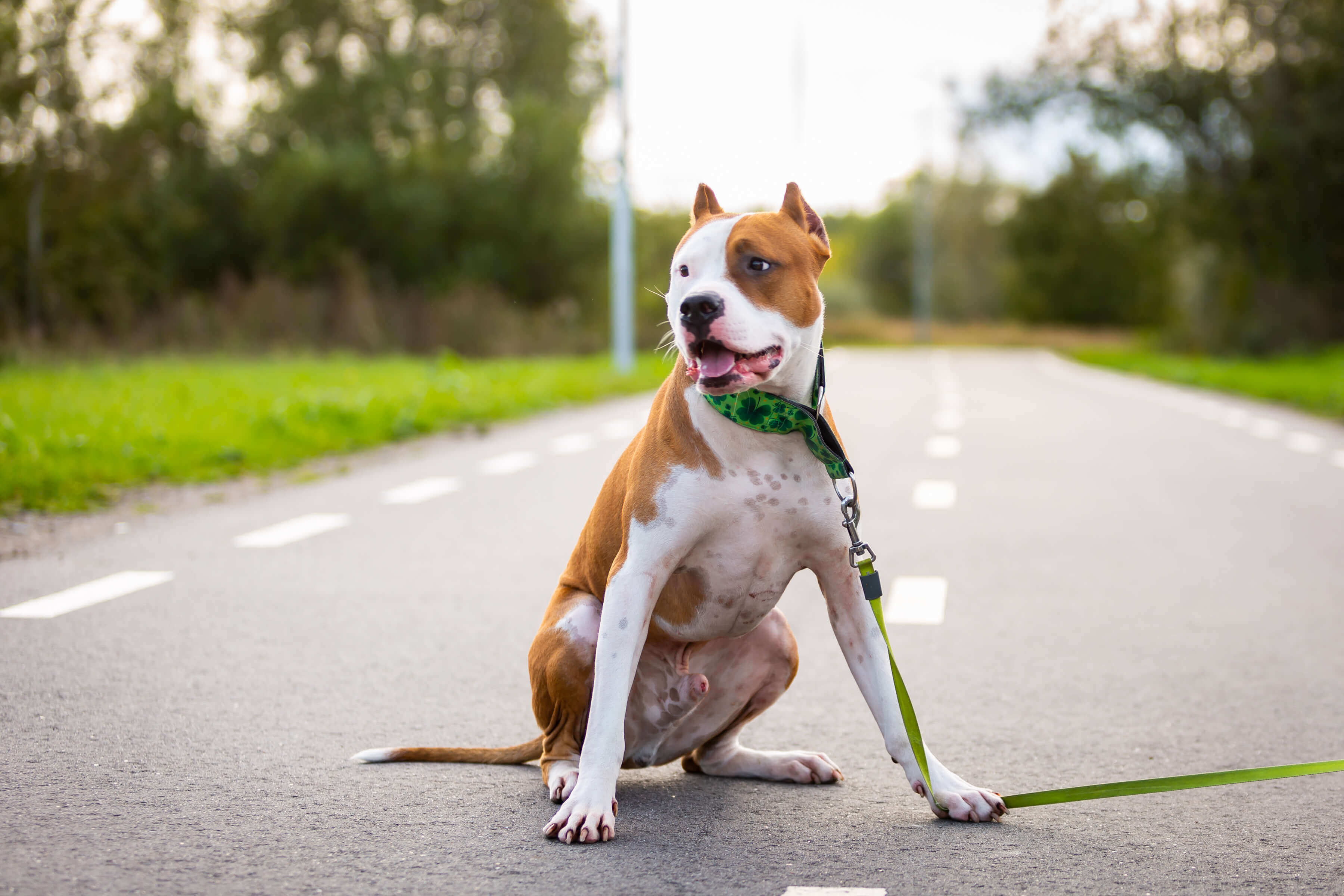 Thor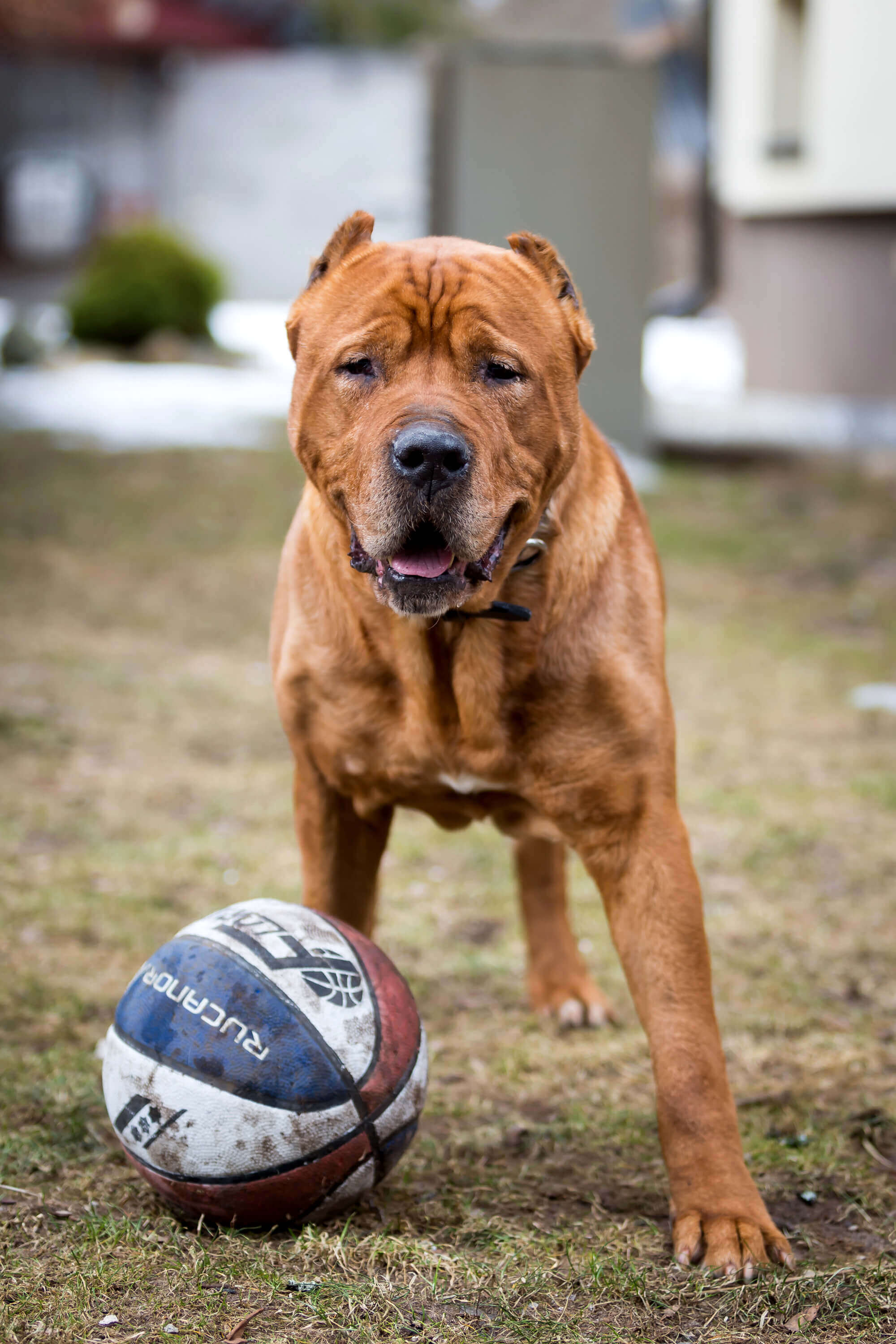 Karu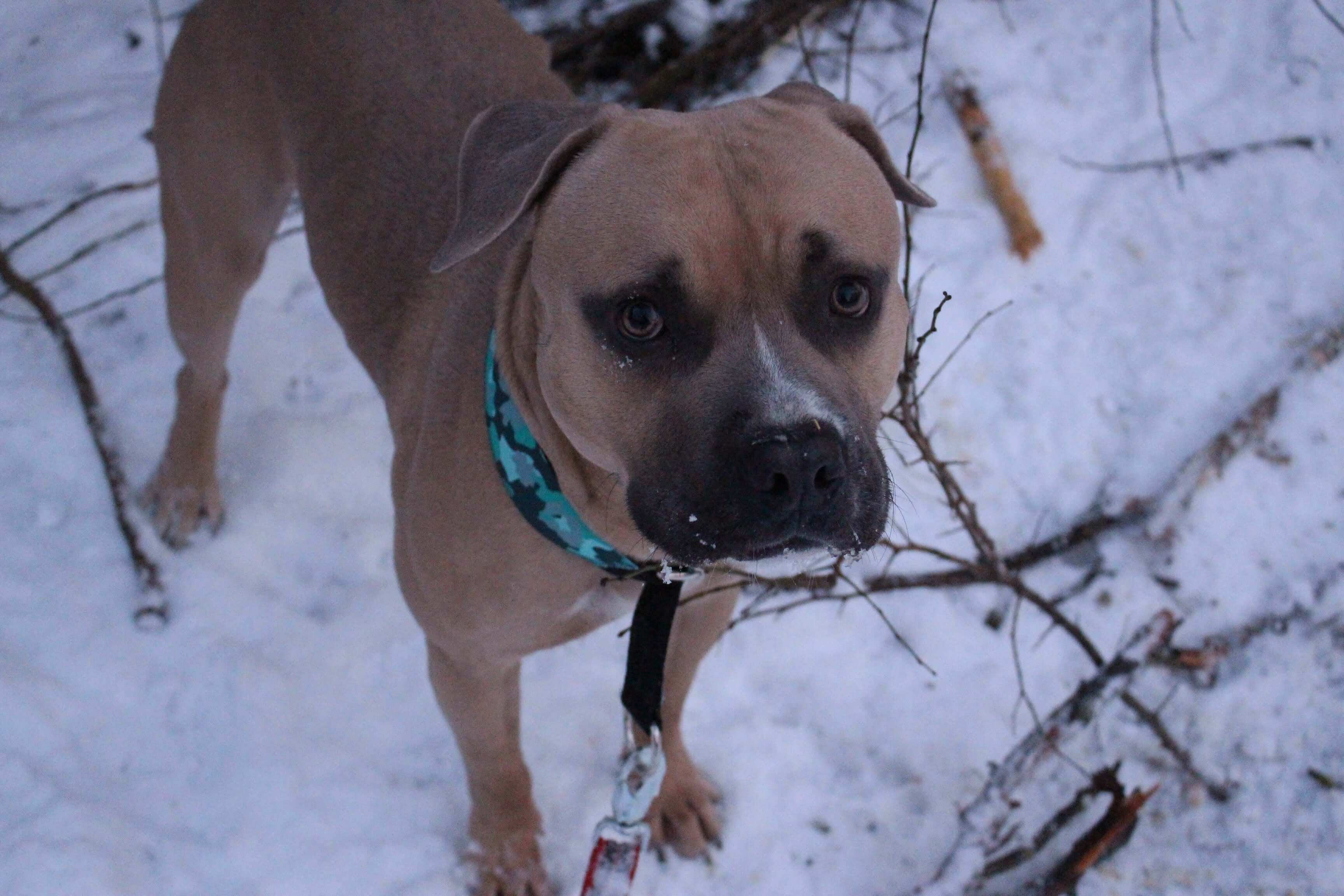 Richard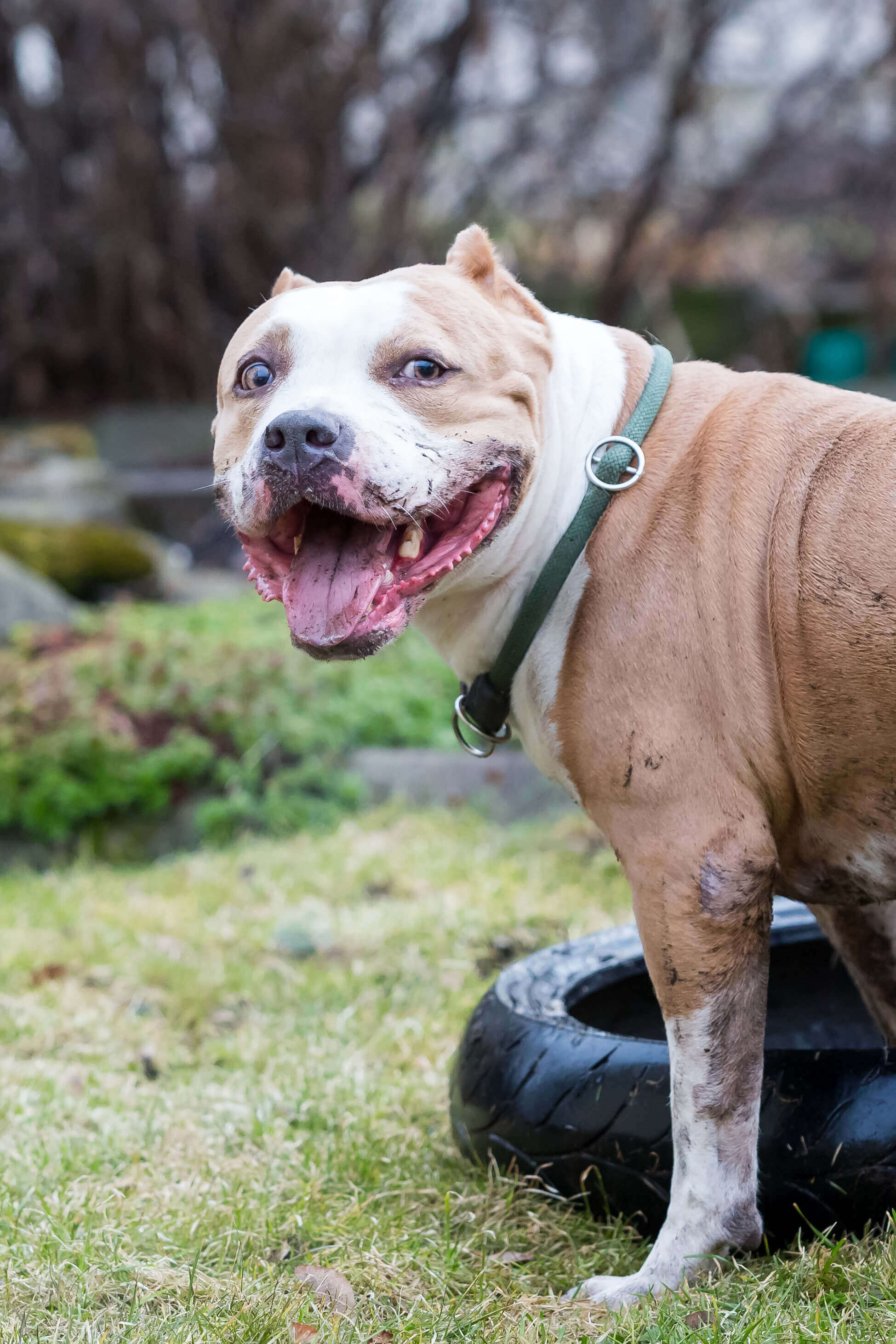 Hanna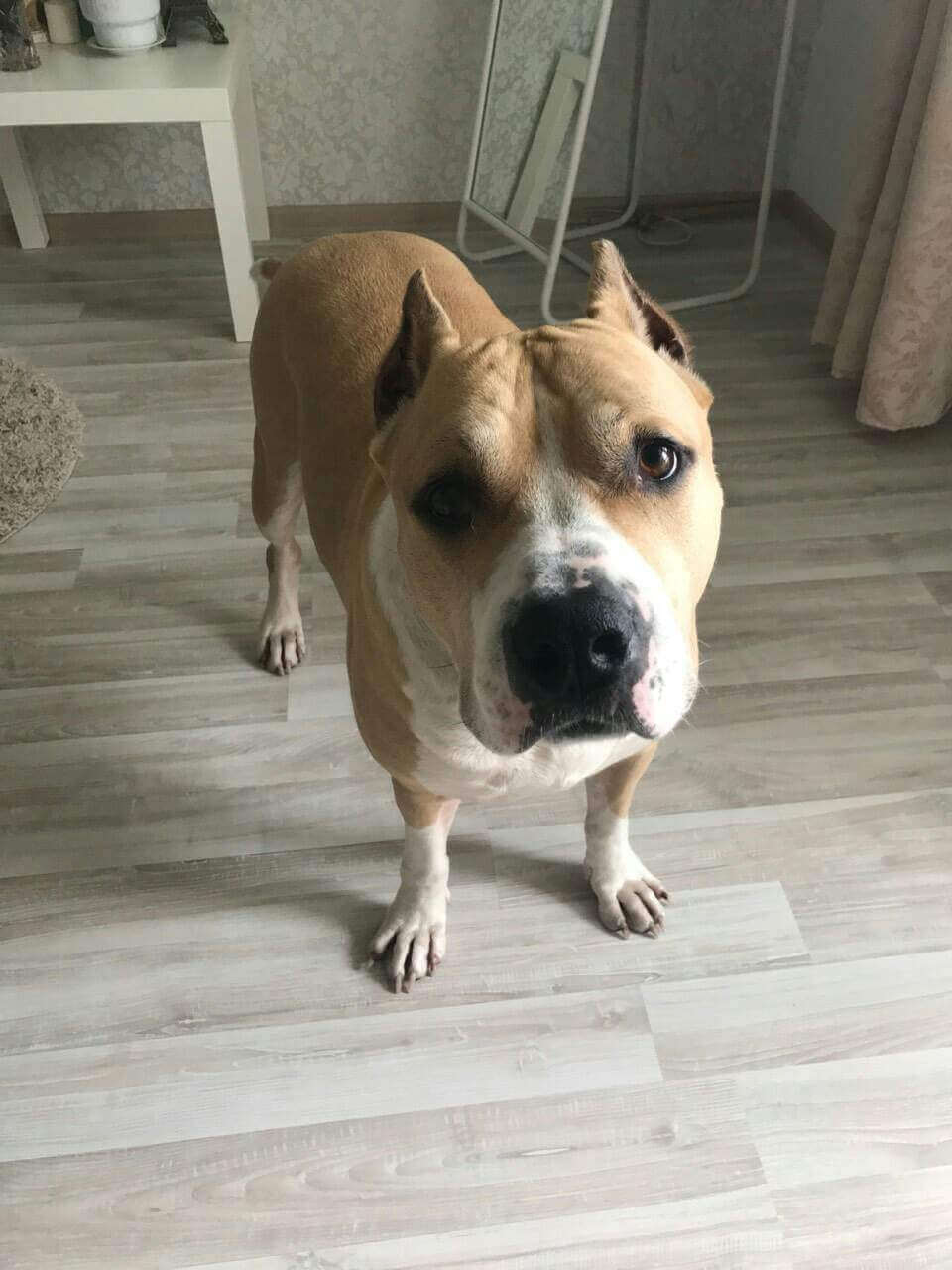 Rumi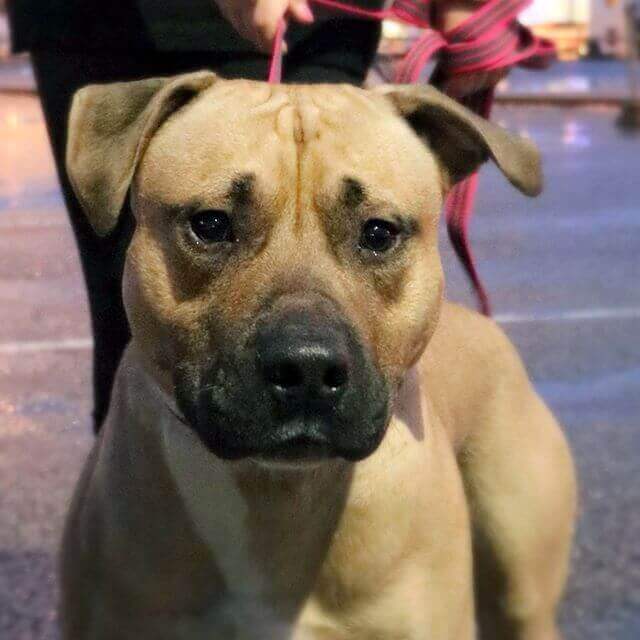 Kasper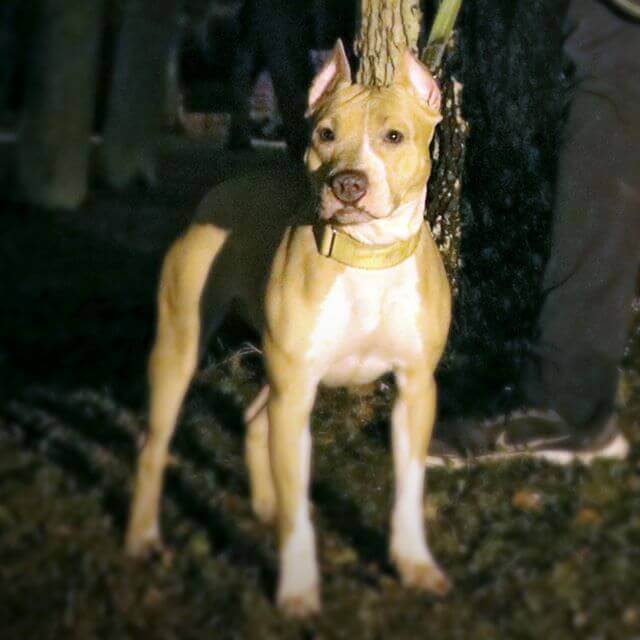 Grace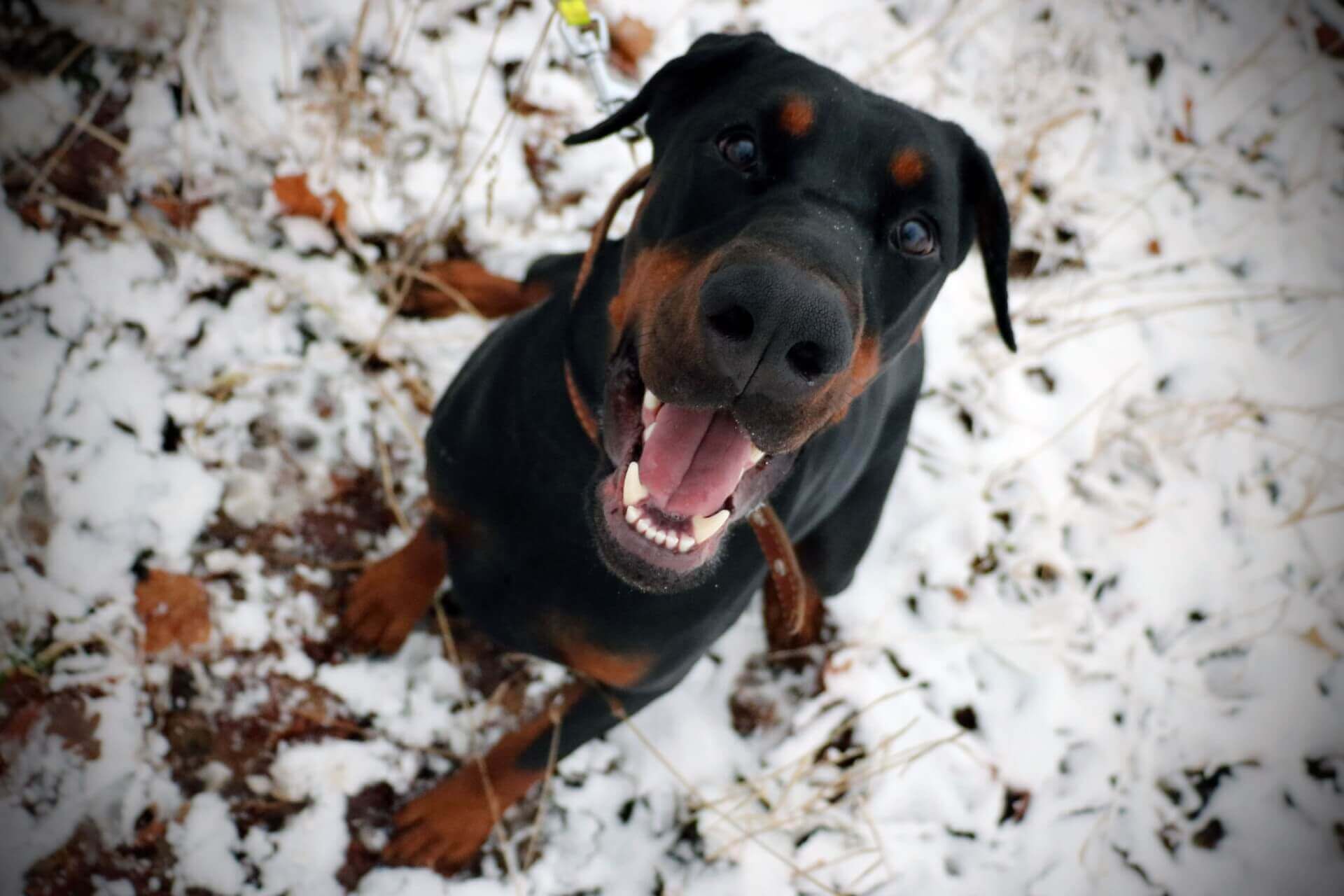 Nord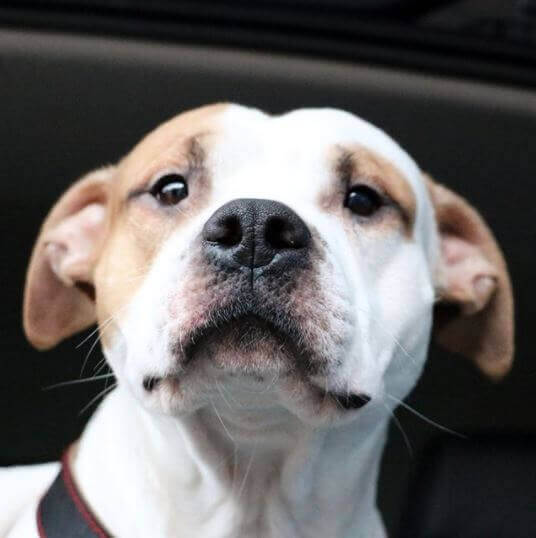 Hektor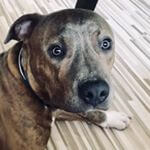 Ross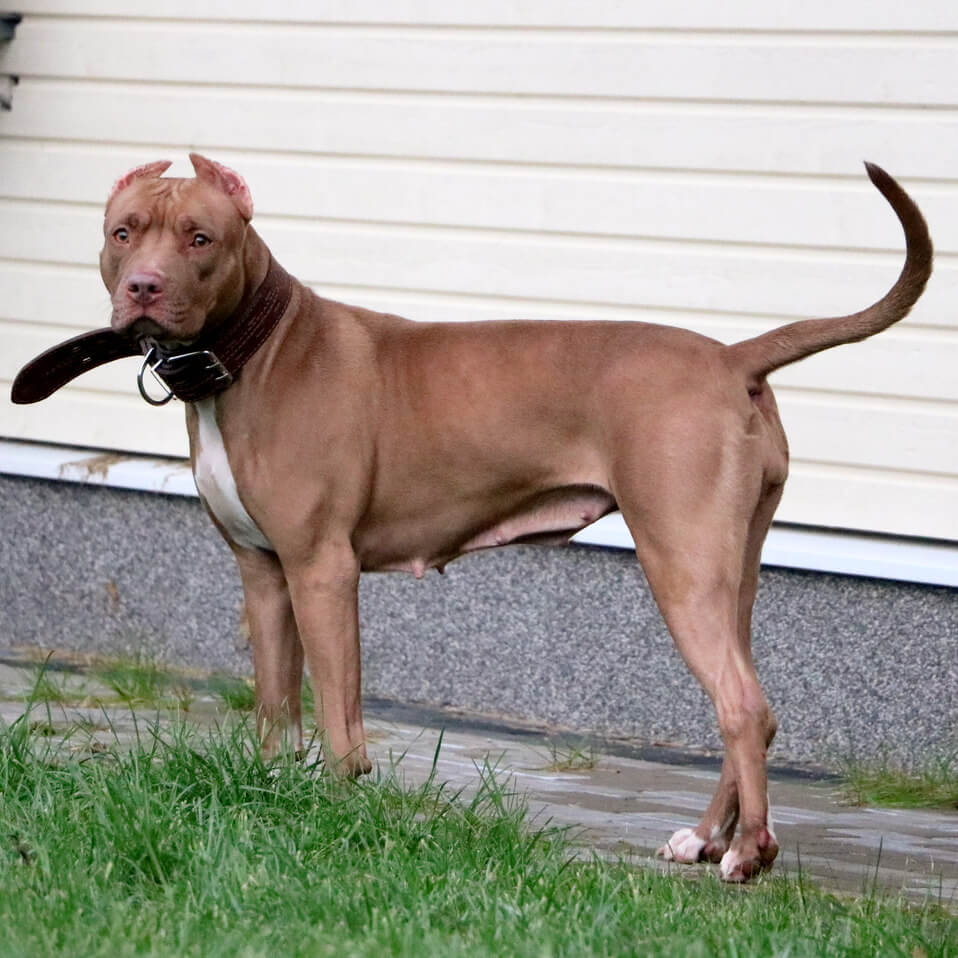 Karma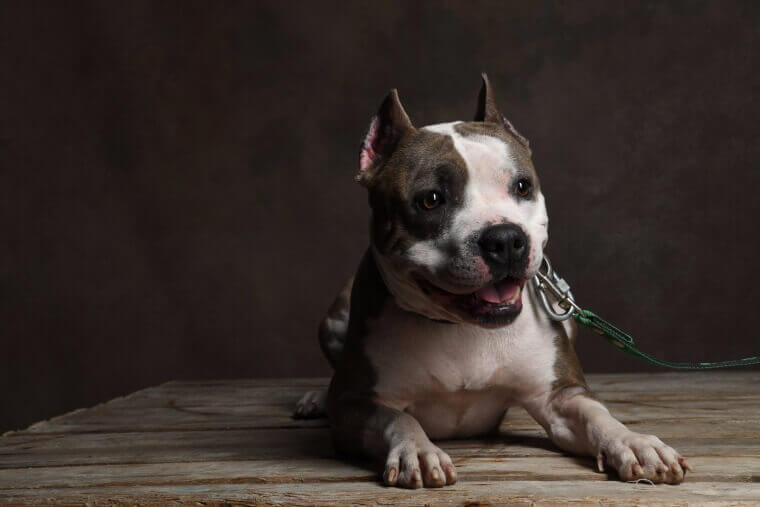 Bonna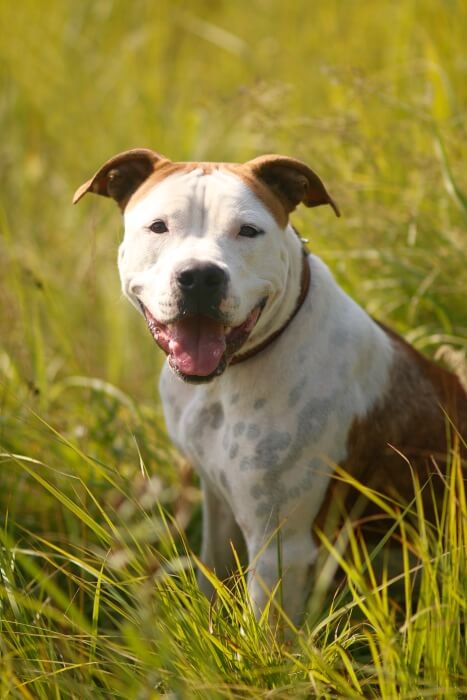 Isina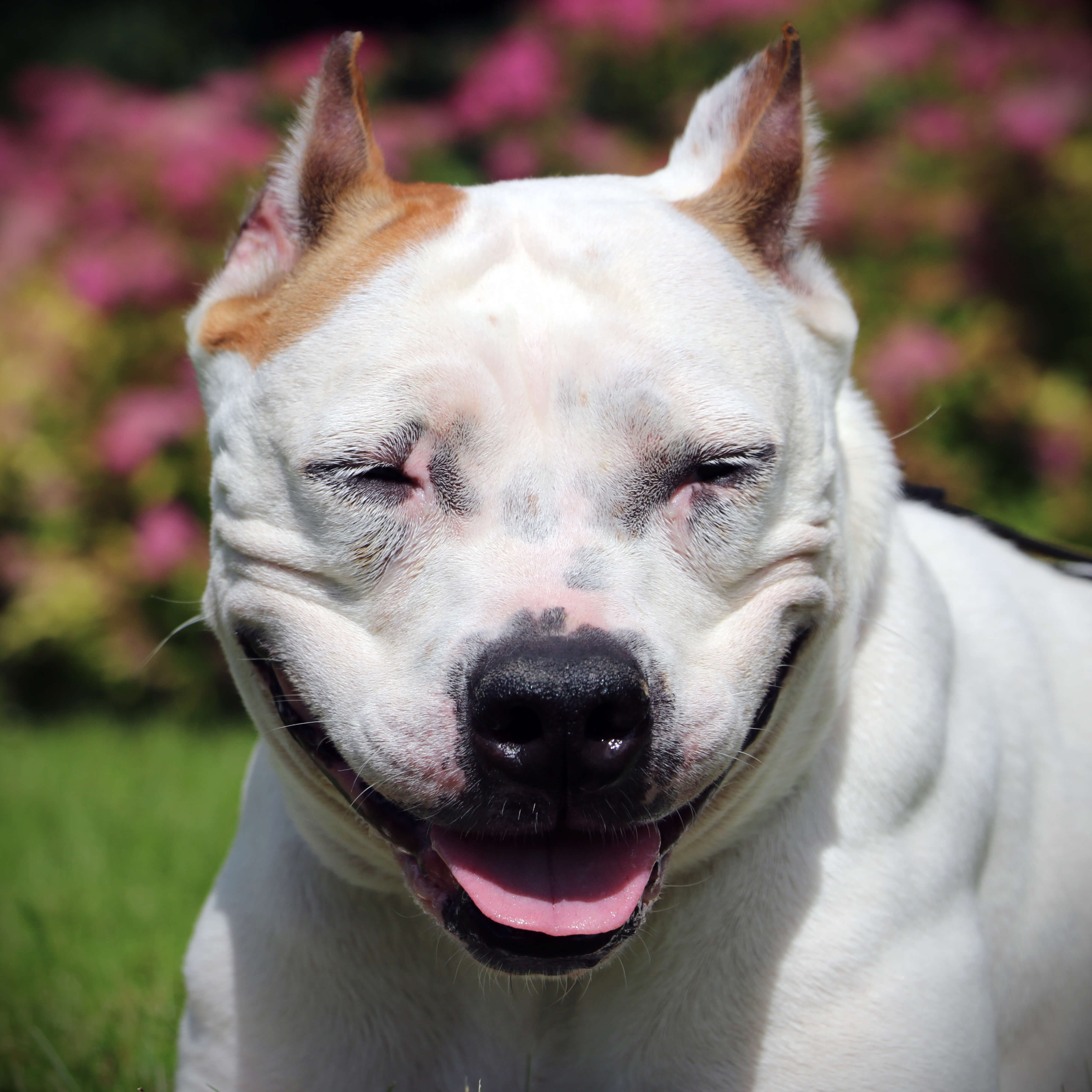 Bora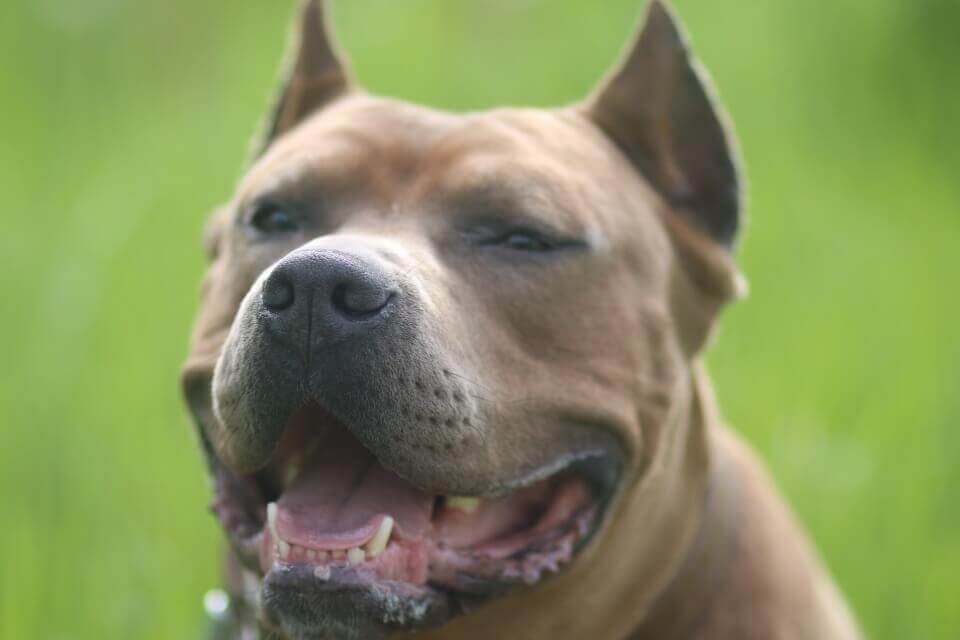 Woosh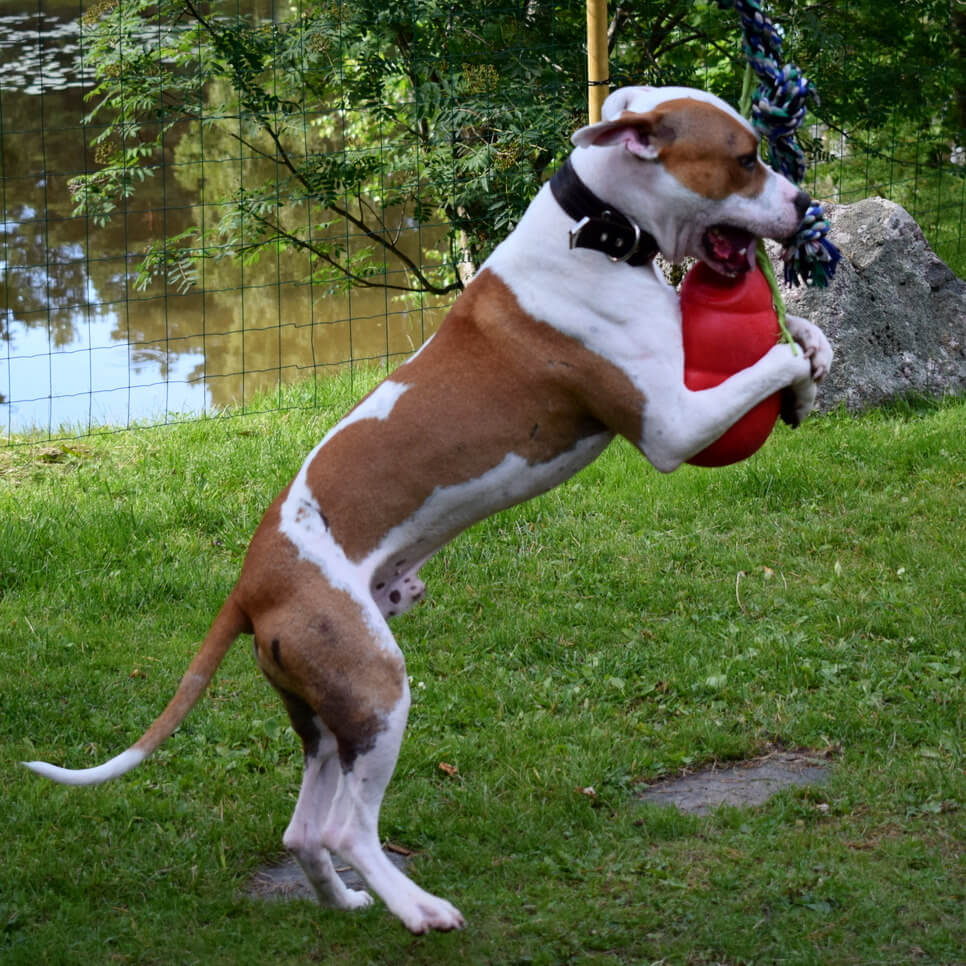 Iggi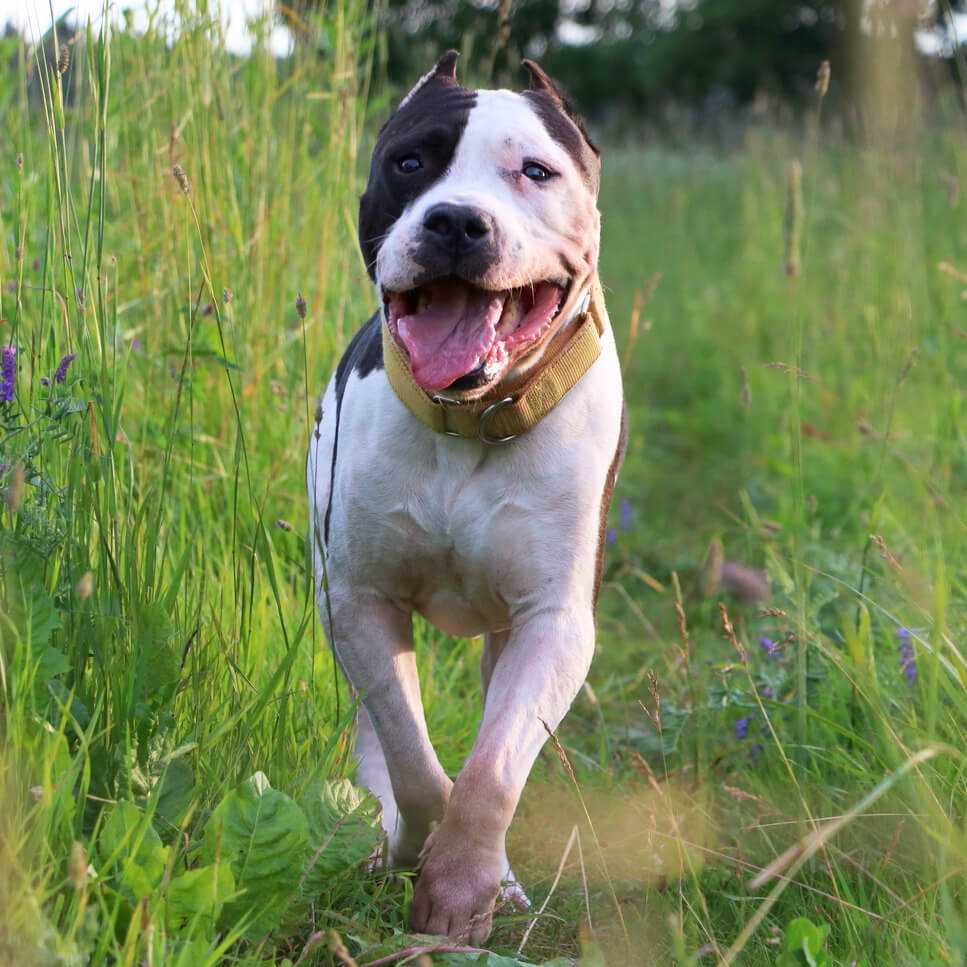 Zeus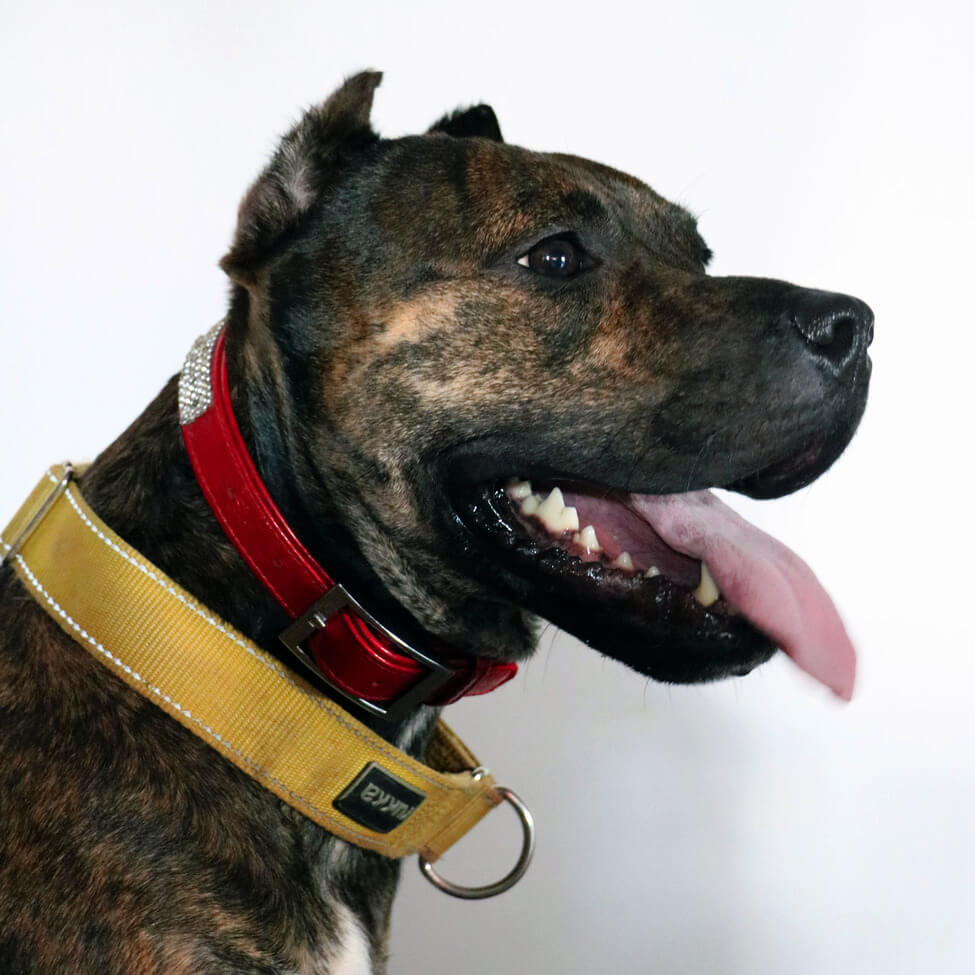 Mamba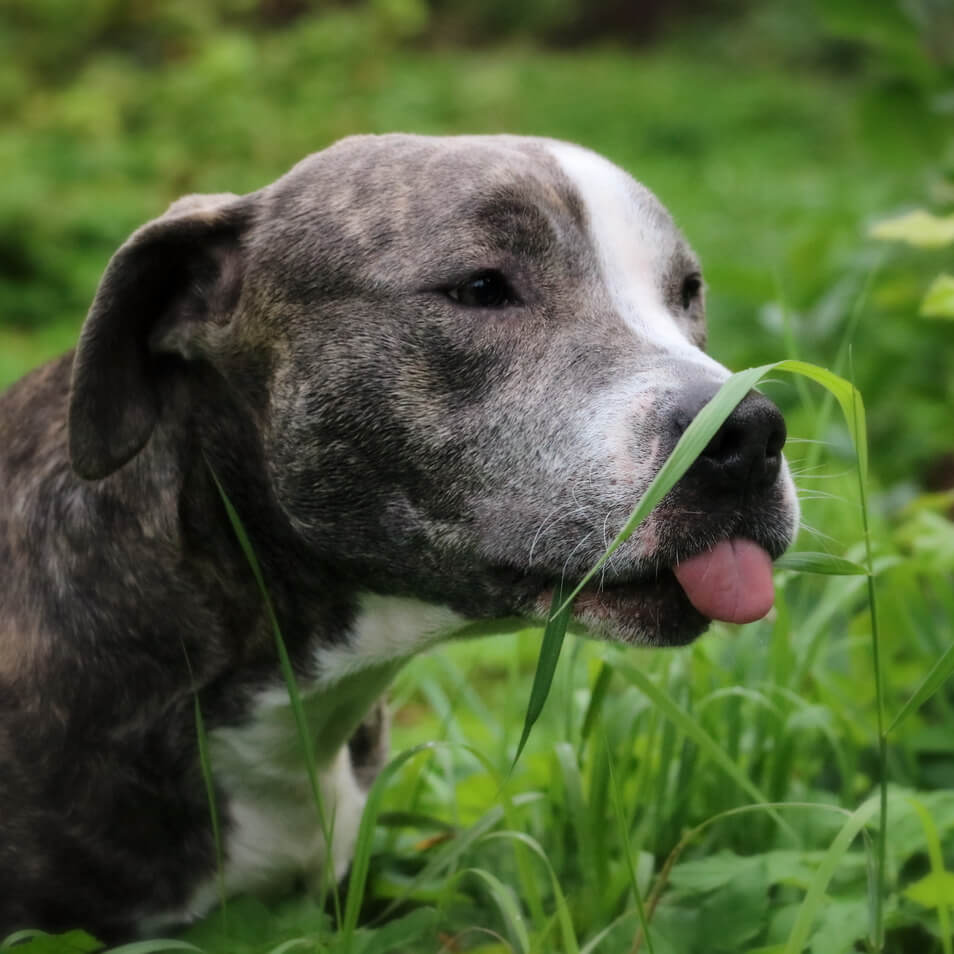 Freya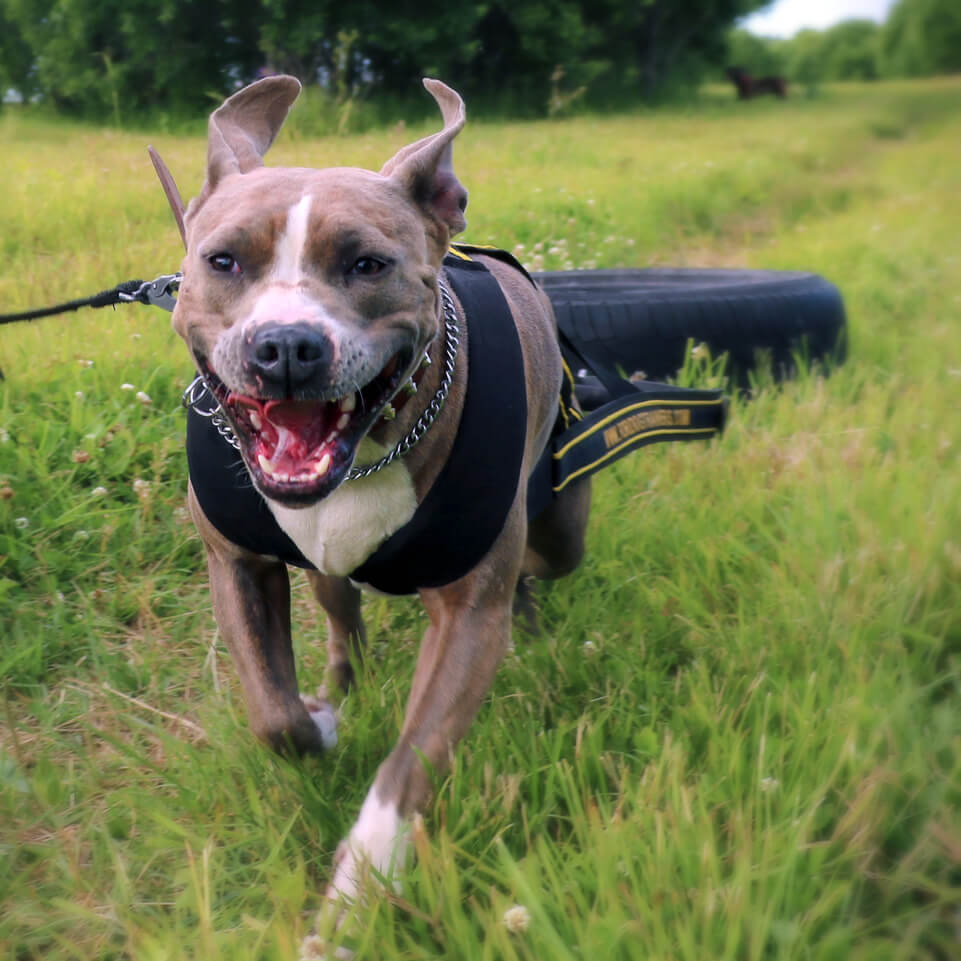 Ana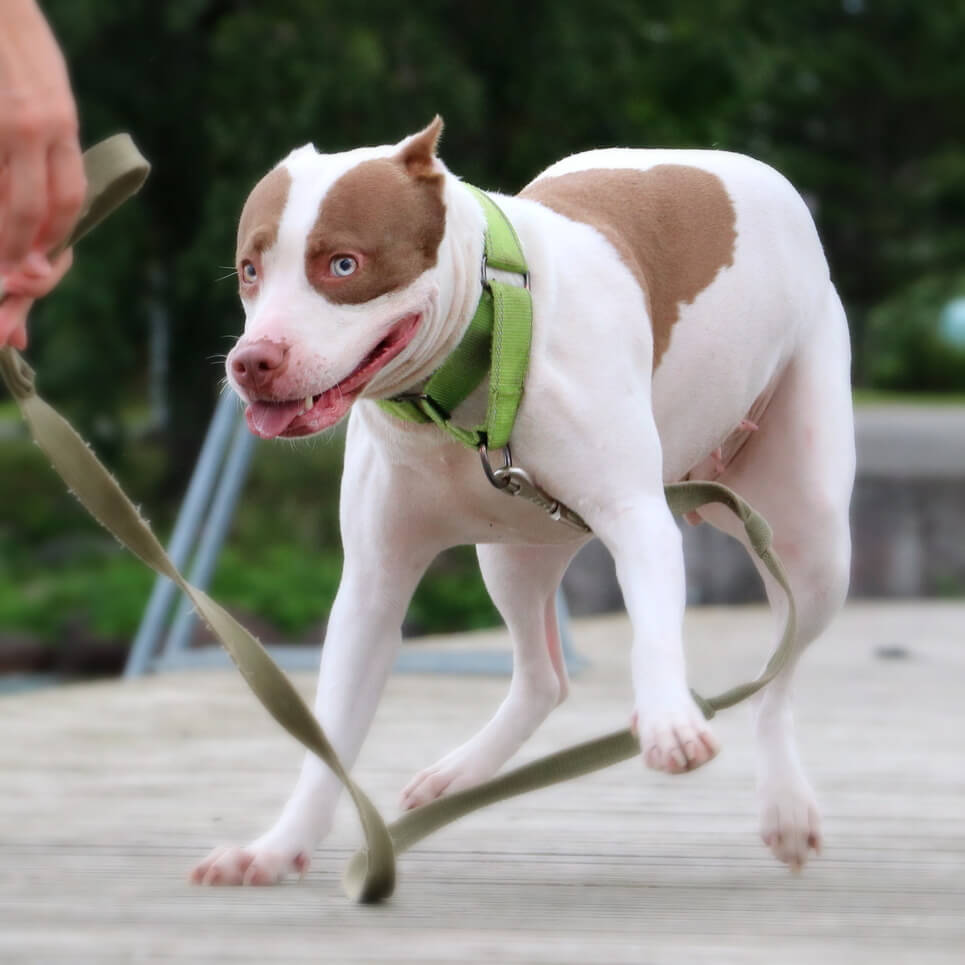 Pallada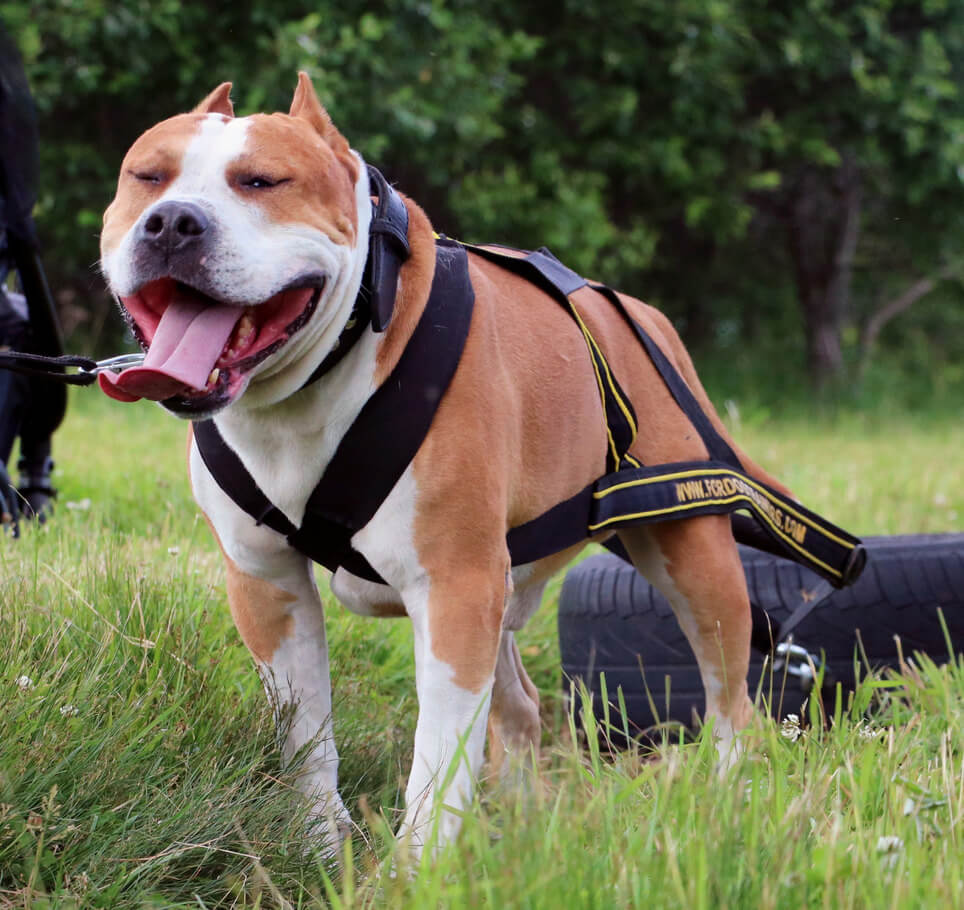 Joey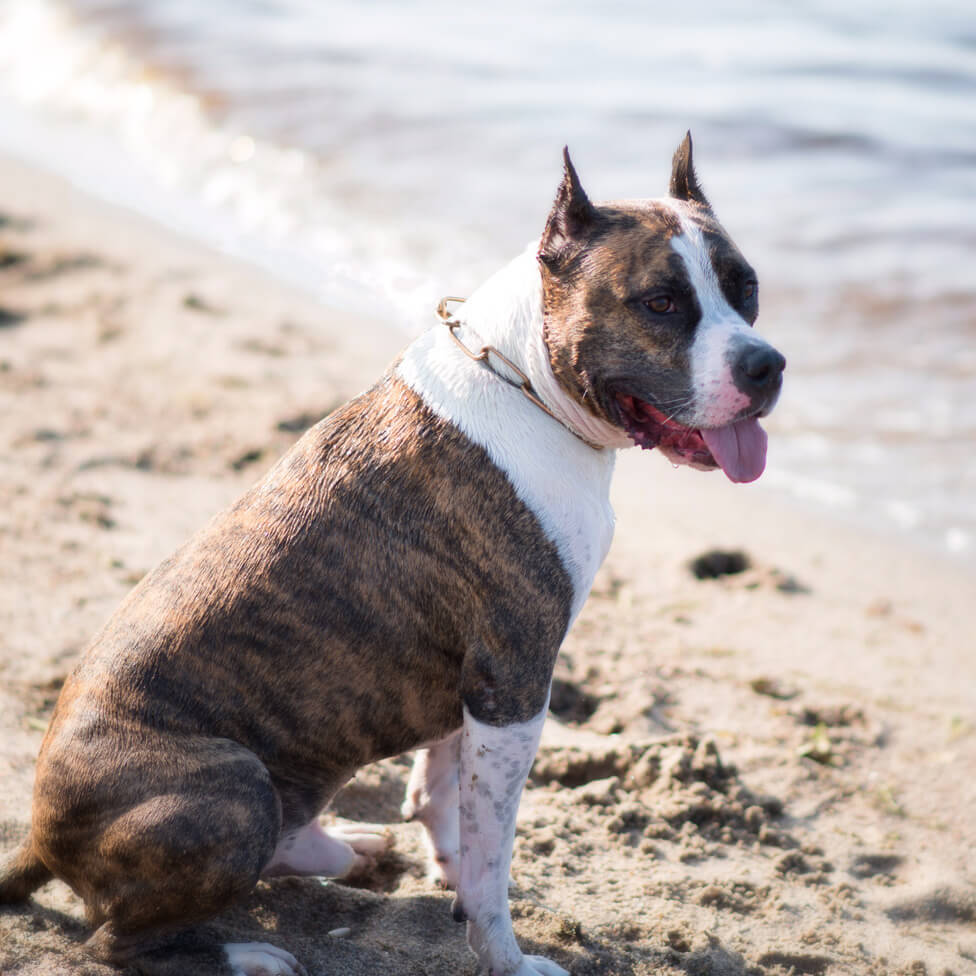 Jazz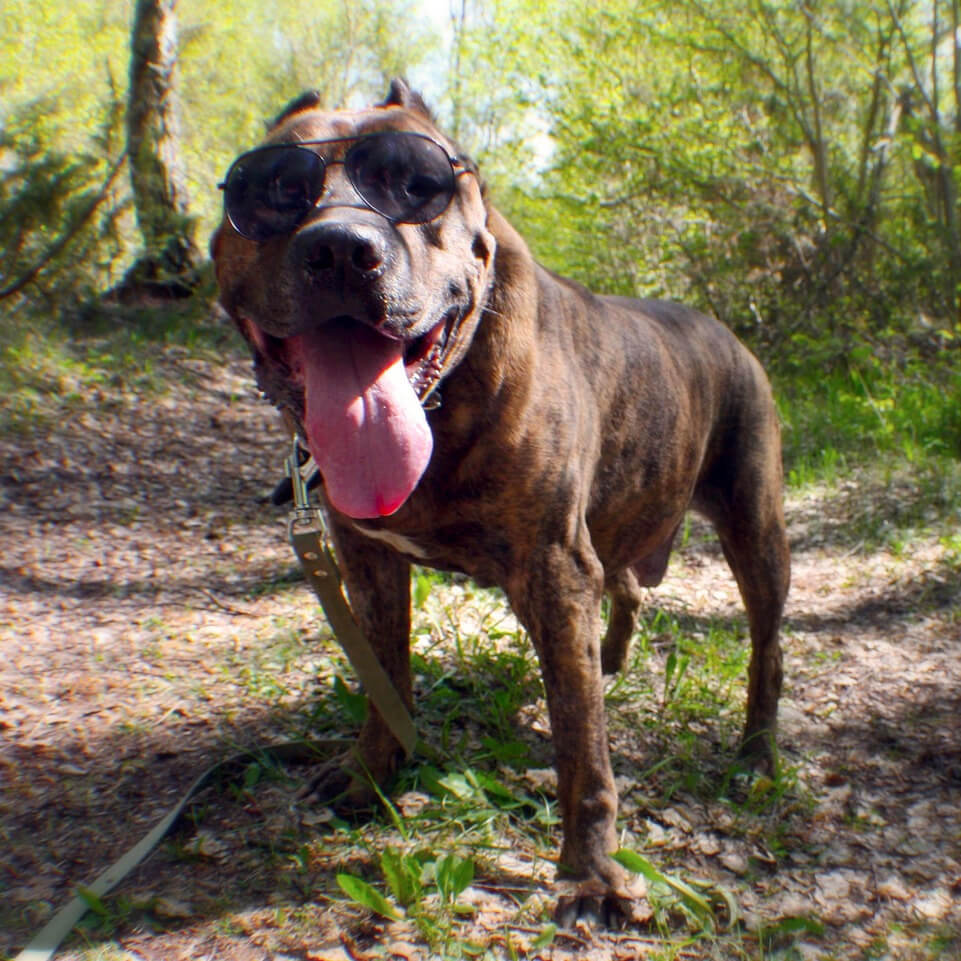 Boss
Luna

Jackson

Käbi

Coco

Riddick

Iris

Iris Joy of My Soul Kaluzhskiy Talisman s Almaznogo Ostrova

Franky

Bonnie

Gerda

Kerda

Kriss

Thor

Karu

Karu is an interesting mix with very good character. It is possible that among his ancestors were Dogue de Bordeaux (height and color!) or a retriever (soft temper and great appetite!) or Amstaff or some mastiff. He is a positiive friend with bright orange fur and balanced character. Even if ohter dogs bark or even jump attacking towards him he just shrugs his shoulder and continues on. There is no drama without purpose in his life. Hei s very friendly towards people, searches attention and litsents. He reacts easily to corrections, that makes him easy to walk and live with.

 Karu is 5 years old male with average activity. He weighs 40 kg (88 lbs) and has a big bulky head. He likes to walk, but not overly actively. Hei s more like a couch-bunny who happily takes his people out to walk 2…3 times a day. He wants to learn new commands and languages. He bares being driven by car nicely. He can be in cage very calmly and independently. Long story short, he is a nice, positiive, chill guy who is looking for his real home.

The owner must be over 25 years old and economically insured. When Karu was found on strelets. His eyes were watery, today it has been treated and well. The dog is castrated. His toe has a lump that will be surgically removed on 12th of march. These two were reasons why Karu was thrown to strelets by his previous owner. We are looking for a home where he could live happily ever after.

Richard

Hanna

Rumi

Kasper

Grace

Karma

Isina

An amstaff girl, very fond and enthusiastic about people, was running around Moscows garden suburb region for over two weeks. Many people, unfamiliar with the real nature of the breed were afraid of her just because of her looks. Stories went around about her being captured soon, since she didn't seem to be missed by her owner(s). This usually actually ends with the dog being shot dead immediately. Luckily a young womand organized her escape to an animal shelter.

She is 2-year-old middle-aged female amstaff-sized dog. She has an incredible combination of love and tenderness, and she's all about good-naturedness and delicacy. Apparently, something terrible must have happened with her previous owners, nobody in their right mind wouldn't throw out such a dog, she is extraordinary. In addition, she likes to snuggle, be close and get hugs. The dog is curious, fun, cheerful, calm and balanced, while in the yard she sufficiently becomes active and playful. She is well educated and does not pull while on leash. Can heel, execute commands. In addition to everything, she is an incredibly beautiful and charming girl who gets along with male dogs.

Since he has been in the shelter for just a little while, she has not yet been tested with females or cats. Health examination is complete - Blood tests, ultrasound. The dog has been sterilized.

Bora

An angel with the biggest smile, ~ 4 y.o. amstaff girl is looking for a home of its own. She was found tied to a tree in woods with prong collar, without food or water, after the midsummer party in Moscow. She was probably used as a puppy machine. Apparently, she had been in the dank woods for at least 3 days. Then luckily good people found her and brought her to shelter, where she recuperated. She got treated for a bladder infection, sterilized. Thourough inspection was followed through, including blood- and ultrasonography, by which her insides are good, including heart, liver and kidneys. She is a standard female size, weighs ~ 22kg. She is all white, only the tip of her ears are brown. The dog is located in Estonia and it is possible to meet with her.

Iggi

Meet lucky pitbull Iggi, who has found his Paradise on Earth! He was adopted 07.06.2017, he is loved and he has changed a lot! When he was found at streets near Moscow in jan2017, he was bruised and wounded and just a very young adult, almost puppy. He got medical help for half a year and now it's time to start to glow and blossom! He is full of love and his activism has given a nickname to him - torpedo! Don't shop, adopt! And give yourself and to rescue dog chance to have a bright future together.

Zeus

Zeus was 7y old, when owner thought he is too old and not needed anymore. After spending months in streets, he found himself in amstaff and pitbull dog shelter near Moscow. All bruised and wounded he got medical help and was ready to leave shelter to come live with me. He gets along with children and dogs, is perfect playmate for my other male amstaff. Zeus is a really good boy at office where he offers company not only to me but also to my co-workers. Some of them were afraid of amstaffs and pitbulls before but not any more. Zeus has busted myths and showed that this-kind-of-dogs are friendly, caring and loving. Even from shelter, even when taken home in older age thay are best friends and great companions. Thinking of getting a puppy? Think rescue first!

Mamba

Pitbull Mamba is 7th dog I helped to rescue. She had to leave her family in St.Petersburg (Russia) because of tragedy that took place in her family and started new life in Estonia, where she found her perfect match and true soulmate, his new dad. She is living happy life now with cat and cildren and gets along with dogs. Adopt, don't shop!

Freya

Freya is one of the most positive and happy dogs I know. Her owner died when she was 1y old so she started to look for a forever home. Cute little girl is full of joy and activism, she wants tto play and hang around with her Humans. She now lives with cat and ferrets. She can play with all dogs. Adopt don't shop! Rescue animals are not broken, they have simply experienced more life than other animals. Do not pity them. Do something!

Ana

Meet Ana! She is active little happy go lucky amstaff. As other my rescues she had to change homes several times as well before findig her forever home. She has quite a temper that's why this little rascal was not suitable for everyone. She luckily found her mum and now lives with cats, other amstaff and children. Oh, did I say she is a real nanny dog and just adores children?

Pallada

Oh, look at Pallada! I have told her story 9 pictures before. She really is goofy funny girl with sweet temper. She lives with children and gets along with dogs. Her mum said she is very lucky to have her although she was 3y old when they met. Thinking of getting a puppy? Please think rescue first!

Joey

Joey. Amstaff with tough past from streets of St.Petersburg, Russia. After he owners died, he had a lot of places to live, but none of these people were committed to have a dog. He grew independant and as he is huge amstaff, he is not easiest peace to handle. I found him forever home in Finland with mum who offers love and discipline. Now he lives in family with little children, cats and dog. He waited for so long and now he got it all. And voilà - Joey is a happy!

Jazz

Jazz. Son of champoins who started his show career successfully and almost got his JunCh, but his life fell apart. Divorce, new mum and birth of child and dog found himself in streets. So I helped to find new home for him, where noone ever will kick him out. Jazz is great with children, loves active lifestule and is great companion. 'Rescue' does not mean 'damaged'...It means they have been let down by humans. Huge thanks to forever-home owners! Photocredit: @hardibrenner

Boss

Boss. Dog who came from shelter to stay with me forever. Dog who loved humans even after all abuse he had been through. He is the reason why I rescue. Because of Boss I started to search ways how can I help other amstaffs/pitbulls in need. Boss had truly incredible soul that words can't describe. If I am very lucky our souls will meet again in some level in this life. It would be an honor. My angel.